Monday, 12 November 2018
Scored Six Goals to Timor Leste, Adisak Is Ready to Continue the Momentum Against Indonesia
By news-admin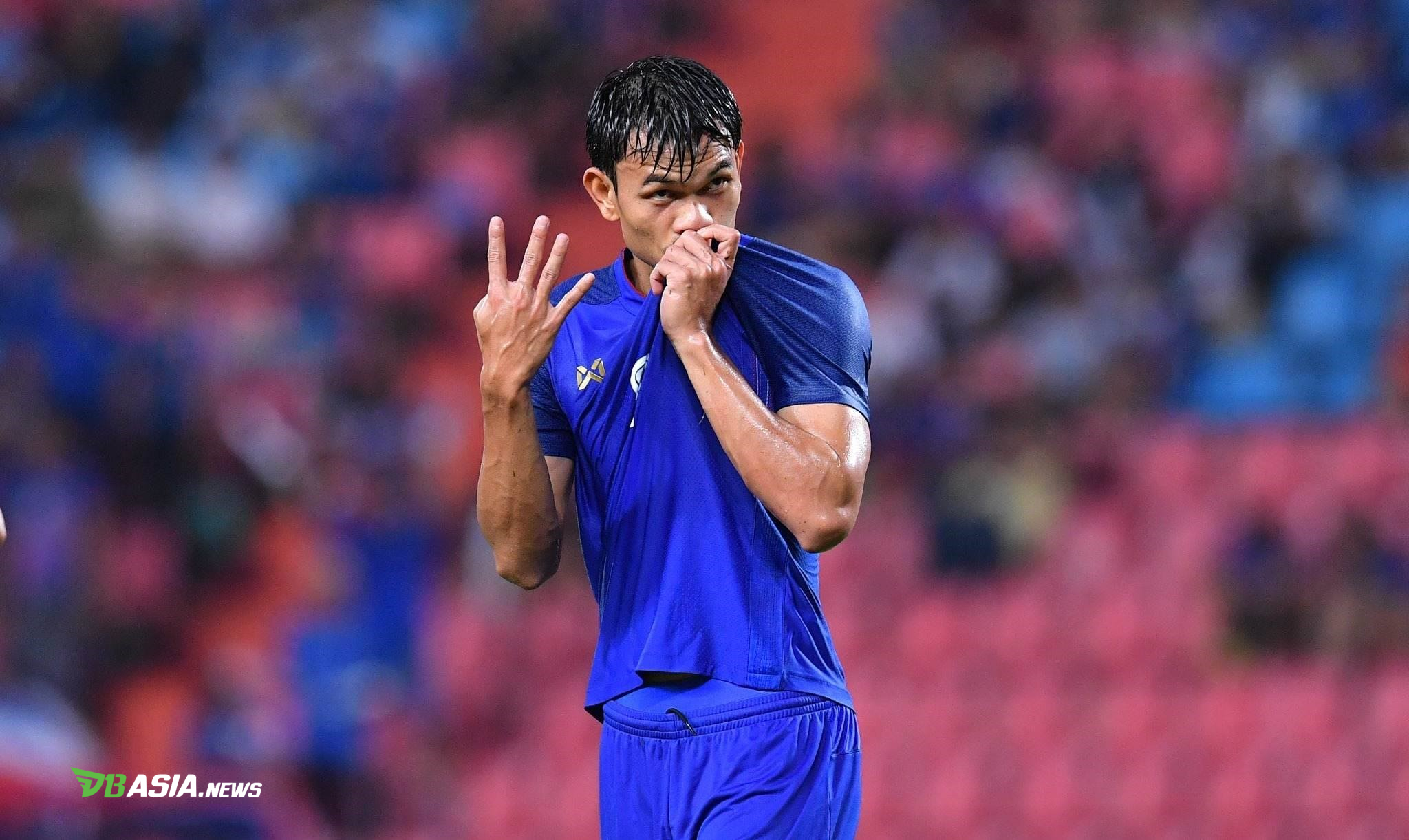 Adisak Kraisorn
DBasia.news – AFF defending champion, Thailand national team, will play against Indonesia national team in the second Group B match of 2018 AFF Cup at Rajamangala Stadium, Bangkok. Thailand striker Adisak Kraisorn is on fire.
He scored double-hattrick or six goals in the first Group B match resulted in a 7-0 victory for the Thailand national team.
He created the goals at 3, 13, 31, 45, 50, and 57 penalty. Meanwhile, another one goal was created by Supachai Chaided at 91′.
"After the last match, many people expect more goals from me. Certainly, I will do the best. But for me, the victory is the most important thing," Adisak Kraisorn said.
Adisak Kraisorn performed brilliantly with the Thailand national team after the bad phases. He got injured two years ago and ligament injury this season made him absent for 8 months, before the trouble.
"The past 8 months were difficult for me. I lose the spirit and sometimes I want to quit. But many people supported me, including the team and supporter. I want to thank them," Adisak Kraisorn said quoted from AFF Suzuki Cup site.
"I didn't play much in the league during the two past years. Hence I should thank the coach for this opportunity. Our target is to win the AFF Cup, but we have to survive every match," the 27-year-old striker added.