Thursday, 26 December 2019
David De Gea's Blunder Started off Man United's defeat to Watford
By db-admin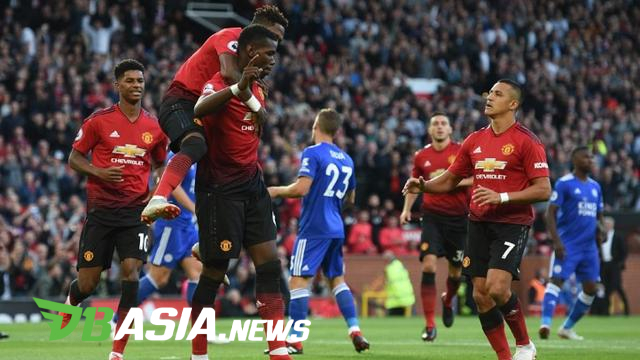 DBasia.news –  Goals from Ismaila Sarr and Troy Deeney through the white point gave Watford a 2-0 win over Manchester United in Week 18 of the Premier League. David De Gea made a blunder in the match.
Not only the defeat that was in the spotlight, but also by the creation of Watford's first goal. The kick from Sarr was originally not too dangerous and was able to be secured by David De Gea, United's goalkeeper.
However, De Gea failed to catch the ball perfectly and the ball entered United's goal. This goal-bearing error has made De Gea as the player or goalkeeper who made the most mistakes that led to goals.
"Since the beginning of last season, no player has made more mistakes that have led to goals in the Premier League than David De Gea (six goals)," tweeted @OptaJoe.
As a result, Man United's goal has continued to fail to record clean sheets. Ole Gunnar Solskjaer's team have conceded 22 goals this season in the Premier League.
"Manchester United have failed to keep clean sheets in each of the last 13 Premier League matches," added @Squawka.
No doubt the citizens have immediately equated De Gea's blunders with the blunders of the Liverpool goalkeeper who is currently on loan at Besiktas, Loris Karius. The German goalkeeper made two blunders in the 2017-18 Champions League final with goals from Karim Benzema and Gareth Bale.
Bale's goal process was the same as Sarr's goal against David De Gea. It is understandable if De Gea is compared with Karius and is said to have been infected by the 'Loris Karius virus'.
Solskjaer responded to the blunder made by the Spanish goalkeeper. According to him, Sarr's goal affected the match and the players had difficulty turning things around.
"Of course they (Watford) scored the first goal, it's a strange thing (De Gea blunders). That often happens in football and we don't rise from it," Solskjaer said on United's official website.
"No, you didn't expect (De Gea blunders), but it happens to anyone, all in football, you make mistakes like that. It's about the current reaction, both from David and us as a team. We have two matches ahead after Christmas and we have to get up, "he stressed.