Friday, 26 June 2020
Detained by Sassuolo, Antonio Conte Highlights Inter Milan Striker's Sharpness
By db-admin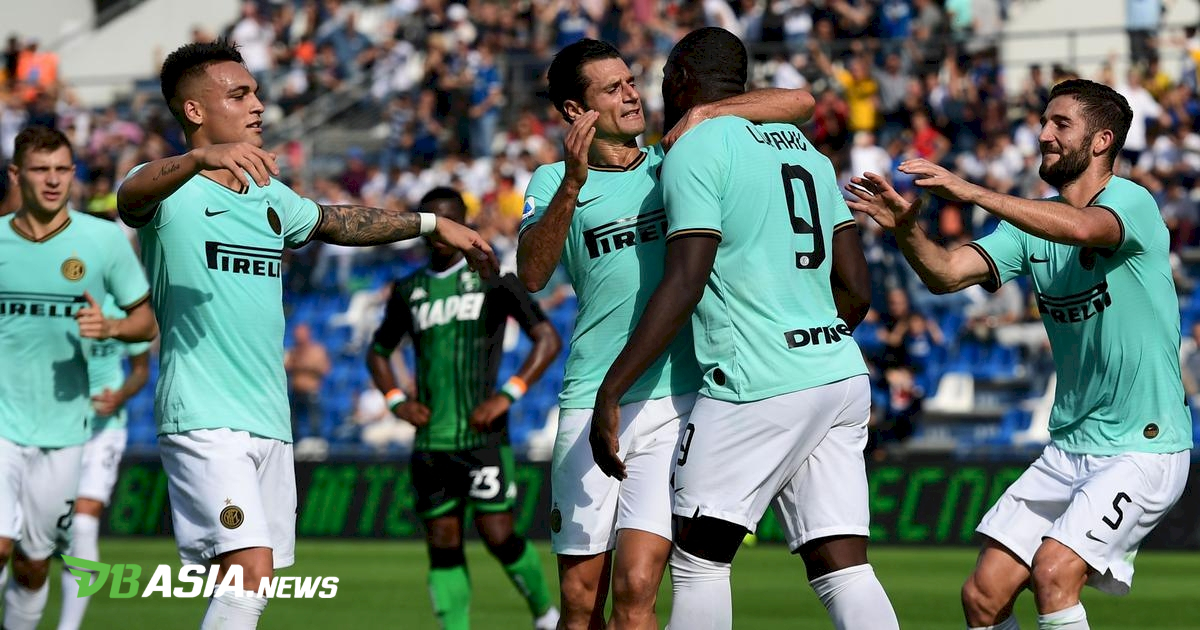 DBasia.news – Inter Milan must be forced to draw when entertaining Sassuolo in the continued 2019-2020 Serie A season with a score of 3-3, at the Giuseppe Meazza on Thursday (6/25). Seeing his squad played draw, the manager Antonio Conte put the spotlight on his strikers. He considered that the strikers lack of sharpness when they got the opportunity to score.
Inter Milan was left behind when the game has been running for four minutes. Francesco Caputo fired a shot that could not be dammed by Samir Handanovic.
That goal made Inter Milan rise. As a result, Romelu Lukaku (41′) and Cristiano Biraghi (46′) brought La Beneamata to close the first half with a 2-1 advantage.
Sassuolo got a penalty kick 10 minutes before the end of the normal time. Domenico Berardi who was appointed as the executioner carried out his task well.
Then, Inter Milan regained the lead after Borja Valero completed Antonio Candreva's free kick into a goal in the 89th minute. However, three minutes later, Giangiacomo Magnani made it 3-3.
"I think we deserve more remembering what we have made. I don't remember Samir Handanovic making any rescue," Antonio Conte said as reported by Italian Football.
"This is something we continue to repeat in the pattern and pay dearly. I am very disappointed, so are the players," said Conte.
"You have a chance to win despite difficulties in the middle area. You have to bring home three points. We did not do that. It was disappointing and troublesome," explained Conte.
One of the opportunities the Inter Milan player wasted was when Roberto Gagliardini fired against the crossbar even in front of an empty goal that was only two meters away. In total, Inter created 18 chances.
"There are situations where we need to score goals and we pay for that mistake. We have the opportunity to solve it, but we didn't do it. I don't know what we can do but keep training," Conte said.
"I am pleased with their performance. We must be more careful in details. That's where we can grow and develop," said the coach.
The draw did not change the position of Inter Milan in the third place standings. However, now Romelu Lukaku and his friends are only four points away from Atalanta who are in fourth position.