Tuesday, 31 March 2020
Georginio Wijnaldum Fanatic about the Number 5 jersey because of Zinedine Zidane
By db-admin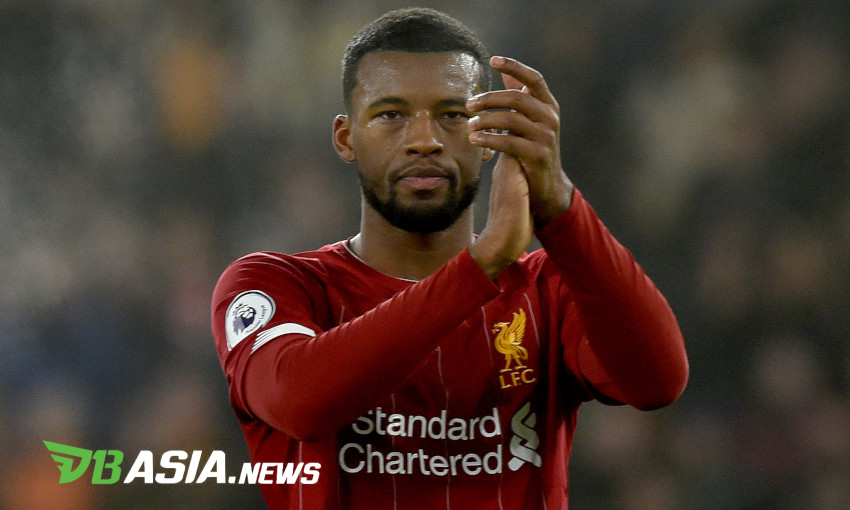 DBasia.news –  Since arriving in England, Georginio Wijnaldum faithfully wore the number 5 jersey. It began in the 2015-16 season when Newcastle United were transported from PSV Eindhoven, then continued from the following season to this date with Liverpool.
There is a separate reason that made Georginio Wijnaldum choose the number 5 jersey. One of them, the thing that made him even more fanatical, was Zinedine Zidane.
"Number 5 is very special to me," Georginio Wijnaldum told Live Instagram, as quoted by Voetbal International. "That was my lucky number as a child. Also because my favorite player, Zinedine Zidane, wears number 5. "
Wijnaldum said he was thrilled to be able to continue wearing the number 5 jersey. "I played with the number 5 jersey since I was at Newcastle United. When transported by Liverpool, they kept that number for me too. I'm really thrilled about it, "he said.
Previously, the Dutch national team player had never wore the number 5. During his time with Feyenoord Rotterdam and PSV Eindhoven, he wore another jersey number. However, the jersey number was always a multiple of 5.
During his time with Feyenoord, Georginio Wijnaldum wore the number 25. He never changed numbers for four seasons from 2007-08 to 2010-11. Meanwhile, at PSV Eindhoven which he defended from 2011-12 to 2014-15, he wore the number 10.
One interesting thing, the number 5 that Georginio Wijnaldum likes is actually not really attached to Zinedine Zidane. The Franch player was only wearing the number when defending Real Madrid. There is an element of compulsion because other numbers that are often used by other players.
Before defending Real Madrid, Zinedine Zidane wore the number 7 when defending Girondins Bordeaux. Next, he used the number 21 when strengthening Juventus. As for the French national team, he wore number 10.
When he arrived at Real Madrid, Zidane had to choose another number. As the number 7 was used by Raul Gonzalez. Meanwhile, the number 10 was owned by Luis Figo. The number 21 is subject to Santiago Solari. The player who idolized Georginio Wijnaldum then used the number 5.