Saturday, 8 September 2018
Harimau Malaya 'confused' in Taiwan
By news-admin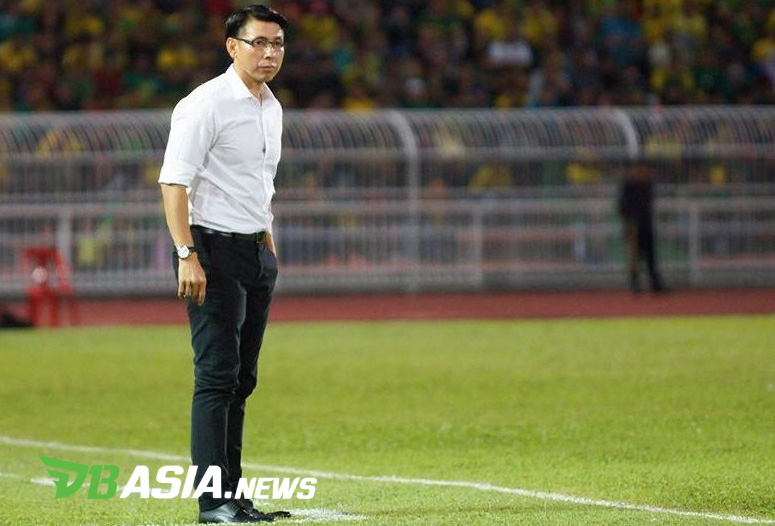 Tan Cheng Hoe
DBasia.news – There are many weaknesses that need to be fixed in the national team if they want to step further in the AFF Cup Championship starting this November.
Defeat 0-2 to Taiwan in a friendly in Taipei City, has recently proved Harimau Malaya coach Tan Cheng Hoe has to work harder to form a solid team for the remaining two months before the tournament begins.
Despite losing, the results may have given an impact that has been expected by the former Kedah manager to identify all the weaknesses that is still holding the Harimau Malaya team down.
However, Cheng Hoe was a bit disappointed when he could not see the actual performance of his men following the heavy rain before the game.
Both teams seem to have struggled to set up a better move when the ball is often stuck in water reservoirs.
However, Taiwan managed to score a goal in the 13th minute by Wu Chun Ching after the player wisely pushed the ball into the net when the players were reckless in front of the goal of Harimau Malaya.
Chu En-Le then added a second goal to the home side in the 53rd minute after a pass from Li Mao.
The best attempt by Harimau Malaya was only in the 64th minute with Akhyar Rashid's swooping shot which just dropped off at the pole of Taiwan's goal.
It is the second defeat since Cheng Hoe was appointed to replace Nelo Vingada in December handling five Harimau Malaya matches so far.
Cheng Hoe's next crew will fly to Phnom Penh to face another international friendly match against Cambodia on Monday.
After that, Harimau Malaya will also face three more friendly matches against Sri Lanka and Kyrgyzstan on Oct. 12 and 16 this time before facing Maldives at the National Stadium in Bukit Jalil on November 3.