Saturday, 28 March 2020
Henrikh Mkhitaryan preferred to Play with AS Roma than Arsenal
By db-admin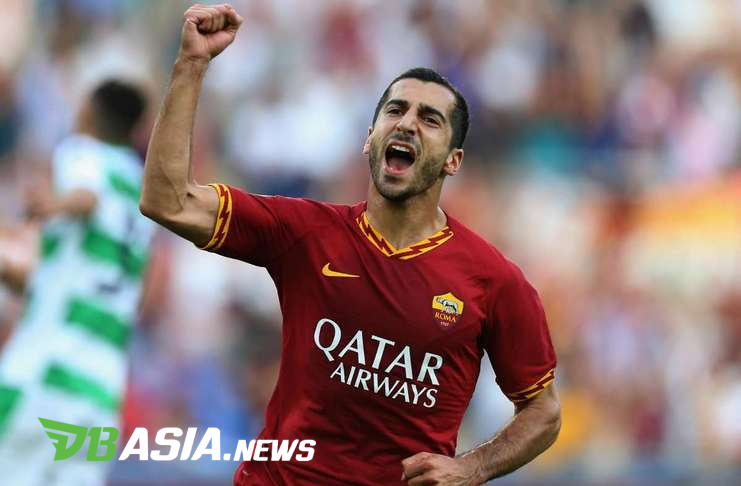 DBasia.news –  Armenian player, Henrikh Mkitaryan claimed to prefer the style of AS Roma's play rather than Arsenal. He felt manager Paulo Fonseca's playing style was more suitable for him than Unai Emery
Mkhitaryan himself is still an Arsenal player as he was only loaned to AS Roma for one season.
He felt that Unai Emery's philosophy was very different from Paulo Fonseca's. He felt more suited with Fonseca.
"When I was at Arsenal, I was asked many things by the coach, the expectations of people are different here. Emery's philosophy is different from Fonseca's, but here I feel better, as we play better football and it suits me. " Fonseca said as quoted by The Times.
Mkhitaryan continued "I prefer the style of Fonseca for his attacking playing stylw, we always try to hold the ball and I like games like this."
The former Borussia Dortmund player also commented on his future at AS Roma. Given that Rome does not have a redemption clause on the contract.
"I can't say anything at the moment, as the league is postponed, we don't know whether we will play again and what will happen next summer. Football can change quickly. One day you are here, and the next day you can be else where. You won't know what will happen. " expressde the former Manchester United player.
Henrikh Mkhitaryan has recorded six goals and three assists from 13 appearances for Gialorossi this season in Serie A.