Thursday, 15 October 2020
Inter Milan vs AC Milan: Senior vs Junior Battle
By db-admin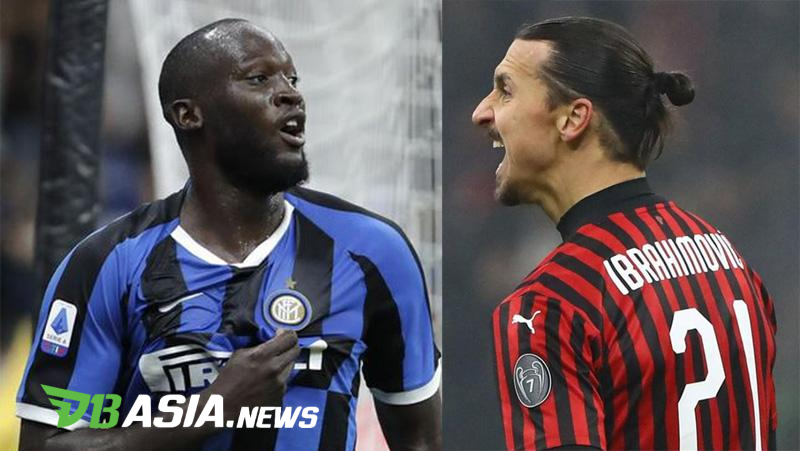 DBasia.news – Inter Milan will host AC Milan in the continued match of the 2020-2021 Serie A season, at the Giuseppe Meazza Stadium, Saturday (17/10). Two players who focused on the match were Romelu Lukaku and Zlatan Ibrahimovic.
Romelu Lukaku showed a promising performance in the UEFA Nations League match between England and Belgium. Even though Belgium lost in that match, Lukaku was brilliant.
Lukaku is the player behind Belgian's goal. He was fouled in the box and converted the penalty into a goal. In addition, Lukaku also released a brilliant pass which, unfortunately, failed to be completed properly by Ferreira Carrasco.
This appearance is clearly a positive signal for Inter Milan. Moreover, it is predicted that six Nerazzurri players will not be able to appear due to being exposed to the corona virus.
Meanwhile, Zlatan Ibrahimovic continues to work against the clock to get back to his best. Ibra had just recovered after being exposed to the corona virus. As a warm-up, Stefano Pioli played Ibra in a match with the Primavera team.
Calciomercato reported that Ibra was Lukaku's mentor when they were both at Manchester United. Ibra once asked Lukaku to bet 50 pounds if he managed to steal the ball from him. Reportedly, at that time Lukaku refused out of fear.
Indeed, there was respect between the two players. However, the spark of rivalry was also visible. Lukaku has written on social media that there is a new king in Milan after winning the derby in February with a score of 4-2.
Regarding sharpness, the comparison of the two players is equal. Ibra, who arrived in the winter, scored 10 goals in 18 appearances in Serie A. Meanwhile, Lukaku scored 23 goals in 36 matches.
With these statistics, the average of his two goals per game is 0.6. Meanwhile, for assists, Ibra is still superior with five, while Lukaku has two.
It's interesting to wait for who will be the hero in the derby match. One thing is for sure, Lukaku and Ibrahimovic are a big threat to the opponent's defense.