Tuesday, 4 February 2020
Interesting notes for Liverpool after a landslide victory over Southampton
By db-admin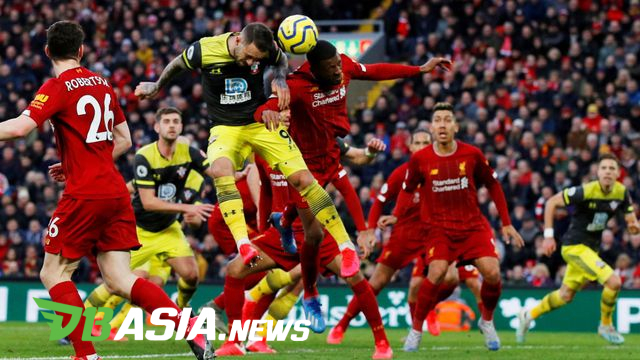 DBasia.news –  Liverpool maintains a positive trend in the Premier League with a landslide 4-0 victory over Southampton in Week 25 which took place at Anfield.
Jurgen Klopp's Liverpool goals at Anfield were scored by Alex Oxlade-Chamberlain (47 '), Jordan Henderson (60'), and two goals by Mohamed Salah (71 'and 90'). Liverpool excels in everything from ball possession (62 percent) to nine shots on target.
Liverpool is now 22 points clear of Manchester City in second place who haven't played Week 25 of the Premier League against Tottenham Hotspur. The 22-point gap is the biggest in the history of English football. But Jurgen Klopp returned modestly.
"Right (a distance of 22 points). And again, it's easy for me to use this fight as a description of this situation. We are against a team that is very difficult to deal with, they are not here to be part of any team, they want to hurt us normally "They want to beat us. That's absolutely normal," Klopp said on Liverpool's official website.
"We have to put everything on the field to get out of this match with points or three points. And the players do that, thank God, and that's why we are where we are. But we don't consider that to be normal, not for a second. "
Liverpool's consistency this season has been fantastic and they haven't lost in the Premier League with 24 wins and one draw. Klopp admitted he had never seen a team as consistent as Liverpool.
"I've never seen it, to be honest. If I ask from the outside, I'll ask the same question. Maybe other people will feel different, but I can only say it doesn't feel (like that)," Klopp added.
"It's not that I feel stronger and stronger and stronger after winning, it's not like that. It's just one, big celebration – sometimes more, sometimes less – then relieved, satisfied, and playing again."
Notes in the form of fantastic numbers appear after the victory. Liverpool, according to Opta, has won every of their last 20 league games at Anfield. It matches the history of their club carved in 1972 under the care of Bill Shankly in mid-January.
Not stopping there, Liverpool have now won 16 consecutive matches in the Premier League and won 100 points from 102 points previously available (34 matches and 33 wins). Liverpool's pace cannot be stopped after winning the Champions League, European Super Cup, and Club World Cup.