Thursday, 15 October 2020
Jerome Boateng is ready to extend his contract with Bayern Munich
By db-admin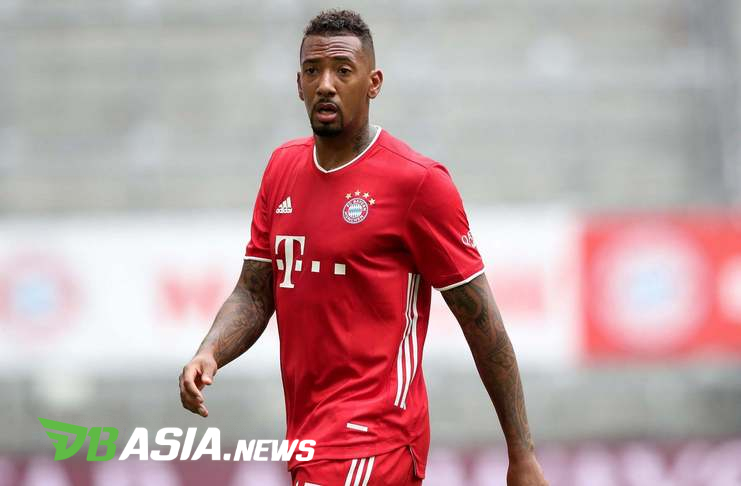 DBasia.news – Center-back, Jerome Boateng's future with Bayern Munich continues to be in the spotlight. Most recently, the German player is reportedly ready to extend his contract with Die Roten.
In the last season Boateng has often been released by FC Bayern. The rumors surfaced when the 32-year-old footballer was no longer the top choice under Hans Dieter Flick's tutelage.
Fortunately, luck was on Boateng's side. The hurricane of injuries from a number of Bayern defenders had made the German player continue to become the coach's choice. As a result, he successfully helped his club win the 2020-2021 Champions League title.
Despite Boateng's continued presence at the heart of the Bayern defense, the center-back has entered the final year of his contract at the Allianz Stadium, and will be a free agent next summer.
A number of top clubs namely Paris Saint-Germain, Juventus and Manchester United have been linked with the World Cup winner in recent years, but he has remained loyal to Bayern until recently.
"I can imagine signing an extension. My kids feel at home here. With Hansi Flick as a coach, this team is great. In the end, I'm happy to be with FC Bayern. I enjoy football again," said Boateng as quoted by Kickers, Monday. (12/10).
However, the former Manchester City player admits he could choose another option by leaving Bayern, which he sees as an opportunity to live a new life.
Pressed on what will be the most important factor when deciding on the club's next destination, Boateng said the cultural factor is the main thing.
"I like learning new things and don't always have to be in the same place. The US, Asia or even other European countries, you will see, but not for now," he continued.
Boateng also admitted, moving to Hertha Berlin, which is his hometown, will be a big attraction for him if they can qualify for the Champions League in the years to come.