Friday, 5 February 2021
Jurgen Klopp asks Liverpool to forget about the Premier League title
By db-admin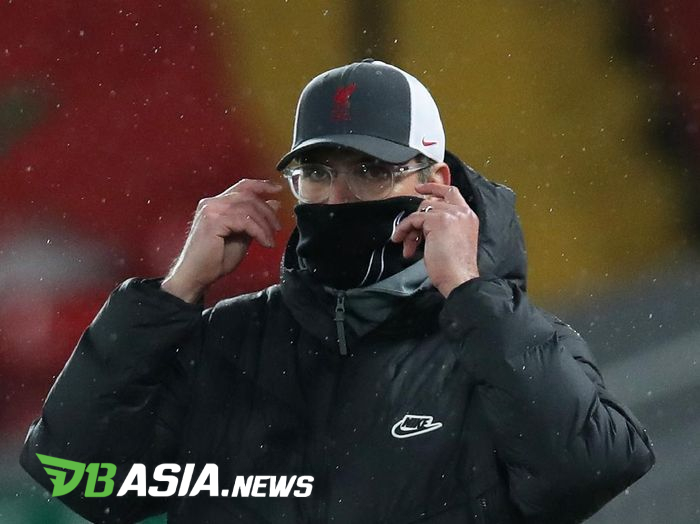 DBasia.news – Liverpool coach, Jurgen Klopp, emphasized that his team's main focus at this time was no longer hunting for the 2020-2021 Premier League title. Klopp only wants the players to win victory after victory.
Liverpool has continued to slip. After previously winning against Tottenham Hotspur and West Ham United, Diogo Jota and his team mates actually defeated Brighton 1-0 at Anfield.
Now, Liverpool are seven points adrift of the top standings, Manchester City. The distance can be widened to 10 points as The Citizens have fewer matches.
"Now, talking about the difference in points is not very interesting. The reason, it is the result of the matches we have passed," explained Klopp as reported by Liverpoolfc.com.
"At the moment, all we can do is in the next match. We will try that," continued the manager.
Jurgen Klopp realizes that if Liverpool's form continues like this, it's only a matter of time before they say farewell to the title. Now, Liverpool's focus is not on defending the title, but only fighting for three points.
"It's true that we want to win. However, to be able to achieve it you need to compete and give the best performance. At the moment, we don't have that. So, we will fight for other things. We will fight for the three points."
Next, Liverpool will face Manchester City on Sunday (7/2). Jurgen Klopp has asked his team to show their best.
"It's still undecided who will get the three points on Sunday. We have to play better and try. After that, we'll see the results," concluded Jurgen Klopp.