Friday, 26 June 2020
Jurgen Klopp Not Interested Watching Manchester City
By db-admin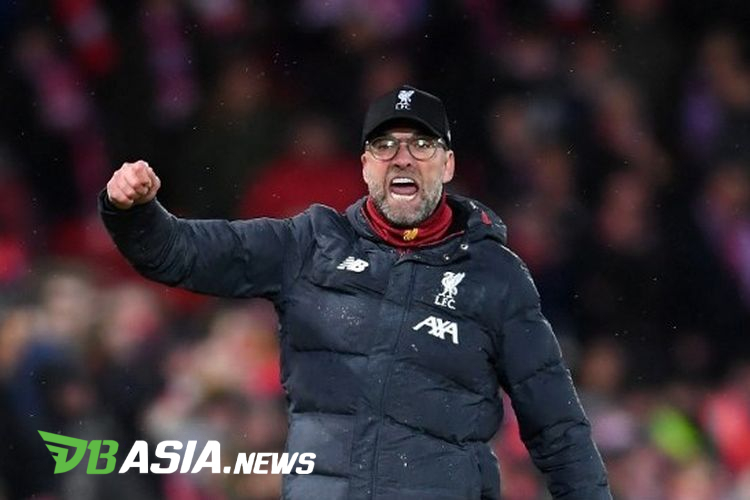 DBasia.news – Juergen Klopp as Liverpool manager gave many reasons when asked whether he would watch the Chelsea match against Manchester City this week. He said, if he watches the match, there would definitely be important reasons.
Liverpool won 4-0 when they hosted Crystal Palace in the 2019-2020 Premier League match at Anfield Stadium on Thursday (6/25). The goals The Reds made were scored by Trent Alexander-Arnold (23′), Mohamed Salah (44′), Fabinho (55′), and Sadio Mane (69′).
The victory put Liverpool 23 points ahead of Manchester City, which are ranked second. Virgil van Dijk and his friends will seal the title if The Citizens fail to defeat Chelsea in the match that's going to be held on Friday, June (26/6).
Although it is very important for Liverpool, Jurgen Klopp claimed not know whether to watch the match. However, Klopp said it while laughing.
"I do not know. In fact, I do not know if I will watch it," Jurgen Klopp said laughing as reported by the Daily Star.
"The last match I watched lasted until 3-0 and then I thought it was just a waste of time. Manchester City are brilliant. I could not appreciate them more," he added.
"I want to watch the game not to celebrate, but to prepare because we will play against Manchester City in the next match. Whatever happens tomorrow night, we cannot control."
"Our match against Manchester City is a good spectacle for football fans on this planet, whatever happens."
"I watch tomorrow's game to find out what Manchester City are doing and to find out what Chelsea did when they did it," Klopp said.
Interestingly, Liverpool will face Manchester City in the 32nd Premier League match 2019-2020, at the Etihad Stadium on Friday (3/7).