Monday, 20 April 2020
LaLiga Issued Protocol for Clubs to Get Back to Training
By db-admin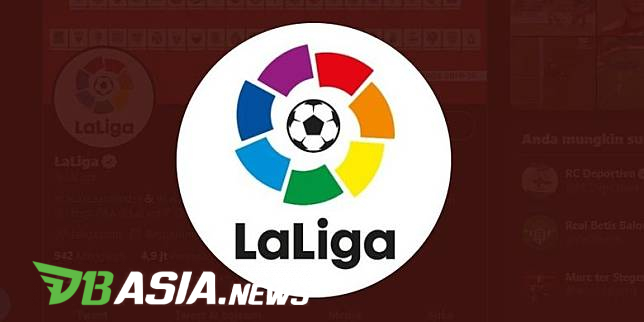 DBasia.news –  LaLiga prepared a way for clubs to return to training so that they could return to top form when the league continued. The protocol was prepared by LaLiga in the midst of a pandemic of the corona virus which temporarily halted world soccer.
As reported by Sport-English there are four phases in the protocol that must be followed by LaLiga clubs. LaLiga is said to have communicated with 42 clubs in LaLiga and the Segunda Division.
The contents of the meeting discussed the protocol for clubs to return to training even though it is still in the midst of a corona virus pandemic. There are four phases made by LaLiga.
In the first phase is routine training at home, then the second individual training at each club's training center, get ready and then take a bath at home.
Then in the third phase is training with small groups before entering the final phase, training with larger groups. That will be the last phase before starting to compete again.
In that situation, quoted from Sport, players will stay in hotels or isolated residences. Access will be restricted to certain staff and that can happen at training sites such as Real Madrid and Villarreal which have hotels in their area.
Not only that the corona virus test will also be performed on players and coaching staff who are directly supervised by LaLiga. Three tests will be conducted before individual, group practice, and competition begins.
If a corona virus positive player is found, he will be isolated from the group and the others continue the protocol.
LaLiga has prepared it, but Quique Setien (Barcelona coach) and Sergio Busquets (Barca midfielder) doubt that the protocol can work well, given the large number of corona viruses in Spain.
"I think this (protocol) will be difficult to continue. I don't think it can be done," Busquets said some time ago.
"I am waiting for good news. I think it will be difficult to continue because the journey brings everyone together. That will be a problem."
"Everyone wants to be ready when the moment comes. Until the authorities can guarantee that there is no problem … I have read the LaLiga protocol and for me it seems useless, I don't think it can continue. All these rules I don't think they can manage," added Setien.