Tuesday, 21 December 2021
Barcelona is no longer a rival to Real Madrid
By db-admin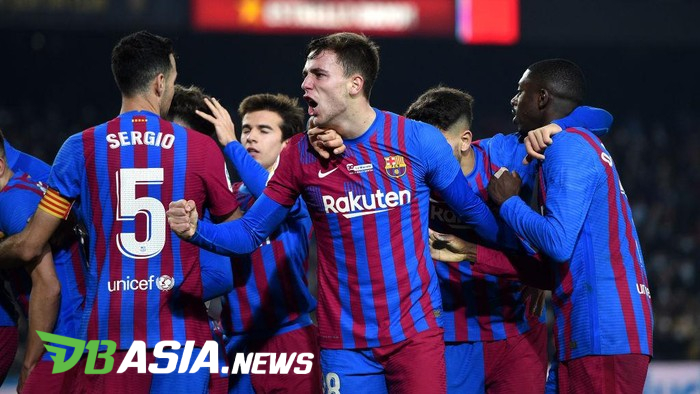 DBasia.news – Real Madrid coach, Carlo Ancelotti realistically views the LaLiga title competition in the 2021-2022 season. Don Carlo observes the current table or standings and gave his assessment.
Madrid is currently in a strong position at the top of the standings with 42 points from 17 matches, five points adrift of Sevilla in second place with 37 points. So where are the defending LaLiga champions, Atletico Madrid?
Diego Simeone's team is fifth in the standings with 29 points from 17 matches. While Madrid's arch-rivals, Barcelona are 15 points adrift of Madrid and are still in seventh place in the standings.
On this basis, Ancelotti does not see Barcelona as a direct rival in the race for the LaLiga title, because between Madrid and Barcelona there are currently five teams, namely Sevilla, Real Betis, Rayo Vallecano, Atletico Madrid and Real Sociedad.
"Barca are not direct rivals now, because there are other teams closer like Sevilla or Betis," said Ancelotti as quoted by Goal.
"But they have the quality to move up the table and if I were Barcelona's coach I would say the exact same thing as Xavi."
With the momentum of playing without defeat in all competitions for 13 consecutive matches, Madrid will host Cadiz at the Santiago Bernabeu on week 18 of LaLiga, Monday (20/12) morning WIB.
Ancelotti confirmed that Eden Hazard will appear as a starter in the match. According to him Hazard has worked hard in training and deserves the opportunity to show off after losing to Vinicius and Rodrygo.
"Tomorrow he (Hazard) will start. He will play because he has trained well and deserves it. Not because he is absent," added Ancelotti.
"He has done well. He didn't change mentally. The problem is he can't always train at 100%, like he does now."
"He's ready because of what he's shown in training. He's not used to playing on the right and I prefer Rodrygo and Asensio there."
"He has what it takes to do well in the second half of the season and be useful to the team," stated Ancelotti.