Wednesday, 9 October 2019
Last season's victory, Barcelona paid a player bonus of 92 million euros
By db-admin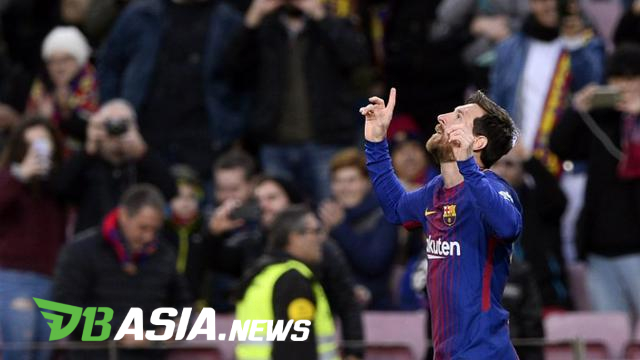 DBasia.news –  Having won the Spanish Super Cup and the Spanish League last season, Barcelona players get paid a total bonus of 92 million euros.
The bonus is two million euros less than the amount paid in 2018. But that figure is three million euros more than the players received when the club won the treble in 2015.
Despite spending a large fee to pay bonuses to his employees, the club is known to still have debts related to the purchase of Philippe Coutinho from Liverpool last year.
The report revealed that the Catalan club spent a total of 541 million euros on the salaries of staff in all sports they fostered, while 311.9 million euros was spent on coaches and first-team players.
Although Barca won the Spanish League and the Spanish Super Cup last season, they lost to Valencia in the King's Cup final and were eliminated by Liverpool in the Champions League semifinals.
Barca spent 89 million euros on their players in the 2014/2015 season, when they won the Spanish League, the King's Cup, and the Champions League.
They spent as much as 94 million euros for the 2017-2018 season, the season when Barca won the King's Cup and the Spanish League.
Although not far behind the top standings of Real Madrid, Barca started the domestic league this season with a less convincing record. Of the eight matches that have been played, they have even lost twice, namely when entertained Athletic Bilbao in the first week and when entertained Granada in the fifth week.
In the Champions League, Barca's move joined in the hell group, Group F, still being held with one draw when a visit to the headquarters of Borussia Dortmund and win over his guests Inter Milan.