Wednesday, 12 December 2018
Leaving Bayern Munchen, Robben Might Retire
By news-admin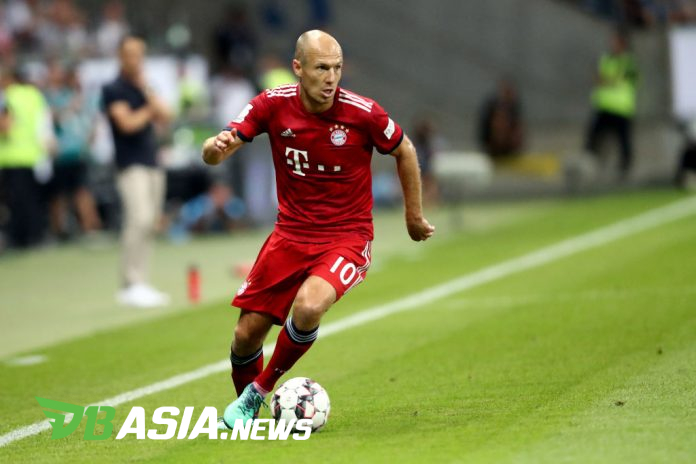 Arjen Robben
DBasia.news – Arjen Robben's 10 years journey with Bayern Munchen will end this season. He has taken the decision and remembers all the story with Bayern.
Despite the nickname 'Man of Glass' due to his injury, he has a good quality. He achieved 7 Bundesliga, 1 Champions League, 4 DFB-Pokal, and 1 UEFA Super Cup.
Age might be his consideration and Bayern respect that. Robben admits it's not easy to leave the club that he has been supporting since 2009.
"It's a big step, of course, you do not decide that in one day, just like that. The fact that it's so solid now feels good, especially to the fans and the club (that it's the) right time," Robben said in Goal.
"Of course I could have said, yes, I'll wait again, but it's good that there is nothing better than being able to leave as I do. There is clarity for all sides and so the last few months will be a very special time again."
Then, would Robben retire after his departure? It depends. The former Chelsea and Real Madrid player would see any offer. If there is no ideal offer, he would retire.
"Maybe I'll stop completely. When an offer comes, of which I am 100 percent convinced and say 'that's something nice, I want to do that', then I continue playing. If the ideal offer does not come, then it can be over," Robben concluded.