Tuesday, 10 March 2020
Lionel Messi Overtakes Cristiano Ronaldo After Scoring a Goal to Sociedad
By db-admin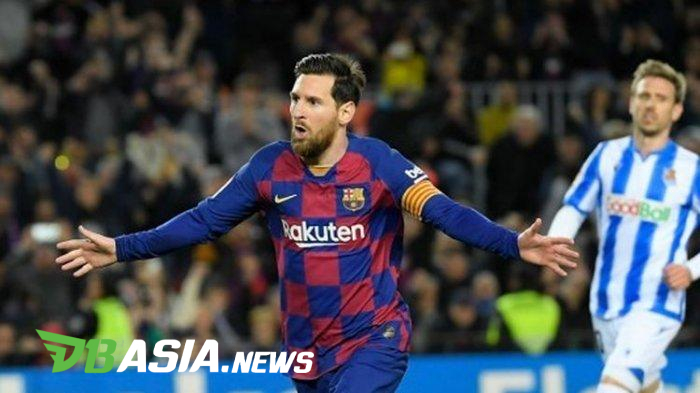 DBasia.news –  Barcelona won 1-0 over Real Sociedad from Lionel Messi's penalty in LaLiga and he passed Cristiano Ronaldo's record.
Lionel Messi has been the engine of Barcelona's attack since the beginning of the match. However, with the absence of Luis Suarez who is injured, Messi appeared to have difficulty to find a duet who could understand each other.
The 32-year-old striker could only score in the 81st minute. The goal was created from the spot after the visitors touched the ball with their hand.
Although only scoring from the white point, the goal still makes Lionel Messi as the all-time top scorer in the top five European leagues. Messi has 438 goals in 474 appearances.
Currently, Lionel Messi is one goal ahead of the old record holder, Cristiano Ronaldo. CR7 has a record of 437 goals in 540 matches.
The fight between the two players is predicted to continue. Understandably, Lionel Messi and Cristiano Ronaldo are still in high performance and have not seen any signs of retiring.
Meanwhile, Lionel Messi's only goal was the differentiator in the match. Barcelona won 1-0 so they are entitled to earn three points.
An additional three points boosted Barcelona to the top of the standings past Real Madrid. Now, the two teams are two points apart. However, El Real will compete on Sunday (8/3).