Saturday, 25 July 2020
Liverpool Considered to be Arrogant Since being Premiere League Champion
By db-admin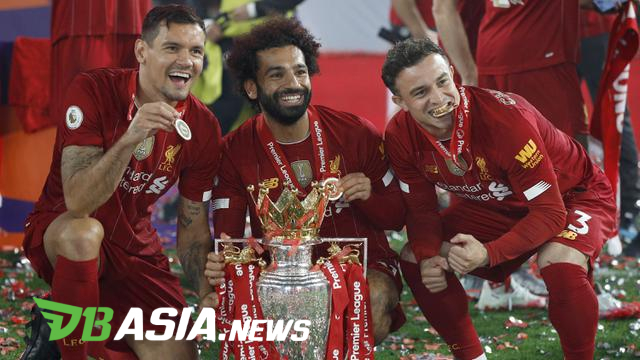 DBasia.news – Liverpool finally succeeded in ending the wait for 30 years to be able to get the 2019-2020 Premiere League title. However, for Frank Lampard the title made Jurgen Klopp's squad arrogant.
Lampard, who now handles Chelsea, felt that when he brought his troops to Anfield on Thursday (7/23) morning. In that match, the Blues had to surrender with a score of 3-5 over Liverpoold and make them go down to fourth.
Lampard was involved in a fight with a number of people on the Liverpool bench. The moment occurred in the 38th minute before Trent Alexander-Arnold scored Liverpool's second goal through a free kick.
The incident began with Lampard's protest to the referee who was too easy to give a free kick to Liverpool. It is unclear what the Liverpool bench was doing to make the 42-year-old man's emotions ignite.
"This is a fine line between when you win and they have won the league. Fair play to Liverpool but also don't be too proud of it (the title)," Lampard told Sky Sports.
Bickering Lampard and the Liverpool bench made Jurgen Klopp react. Both of them also got involved in a fight.
But Lampard claimed not to have a problem with Klopp. He still respects the figure of the German manager.
"On the bench, I don't have a problem with Jurgen Klopp, he manages his team and this is fantastic. In the championship decider your game becomes emotional and that's what happens," he added.
Lampard was indeed very nervous undergoing the match. But this is reasonable considering the opportunity for his team to finish in the top four is threatened.
Chelsea must have won at least one point when facing Wolverhampton Wanderers in the last match to seal fourth place. They benefited a little because two of their competitors, Manchester United and Leicester City, had to kill each other.