Tuesday, 24 December 2019
Liverpool Wins the 2019 Club World Cup Title
By db-admin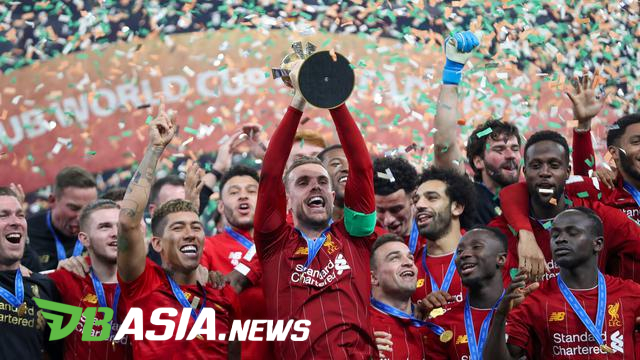 DBasia.news –  Liverpool won the match against Flamengo in the 2019 Club World Cup final with a score of 1-0 at the Khalifa International Stadium, Sunday (12/22).
Jurgen Klopp, Liverpool manager, dropped tactics 4-3-3 by relying on Mohamed Salah, Roberto Firmino and Sadio Mane on the front lines. While Jorge Jesus played with 4-2-3-1 tactics at Flamengo. Gabriel Barbosa became the spearhead supported by Everton Ribeiro, Giorgian de Arrascaeta, Bruno Henrique.
Liverpool started the game swiftly at the Khalifa International Stadium. Within the first six minutes they provided threats, including one from Firmino that went wide of Flamengo's goal.
However, since these opportunities, Flamengo were slowly able to dominate the game and press Liverpool until they only relied on counterattacks. In particular, Henrique's performance was a scourge for Liverpool's defense.
After a number of opportunities, there were no more dangerous opportunities that threaten the goal of both teams. The tempo slowed down and the game revolved more in midfield. As a result, the first half ended in 0-0.
In the second half, both Liverpool and Flamengo created chances and tried to score the first goal. But as was the case in the first half, the opportunities created failed to achieve any results.
Including a real chance from Firmino in Flamengo's penalty box that hit the crossbar and the ball failed to bounce into the goal. Gabriel Barbosa also created two or three opportunities that his compatriot, Alisson, could anticipate.
Entering the last 10 minutes, Klopp entered Adam Lallana to replace Alex Oxlade-Chamberlain and Jesus played Vitinho to replace Giorgian de Arrascaeta. But the goal did not come either.
When the game entered the end of the second half, the drama was created when the referee annulled the penalty decision after reviewing the VAR (Video Assistant Referee). The match ended in 0-0 in normal time and proceeded to the extra round with the potential for a penalty shootout.
The scoreboard finally broke in the extra round. Right at minute 100, through a slick counter-attack scheme, the ball was given to Jordan Henderson to Mane who was waiting for Firmino's movements and passed the ball to him.
Firmino dribbled the ball and fooled the opponent and scored a crucial goal against Flamengo. Liverpool won 1-0. Flamengo tried to return to the goal and failed to do so until the end of the extra round.
Liverpool won the Club World Cup title for the first time and continued the dominance of European clubs in the FIFA-made tournament.