Wednesday, 9 January 2019
Man United Vs Arsenal in FA Cup Fourth Round
By news-admin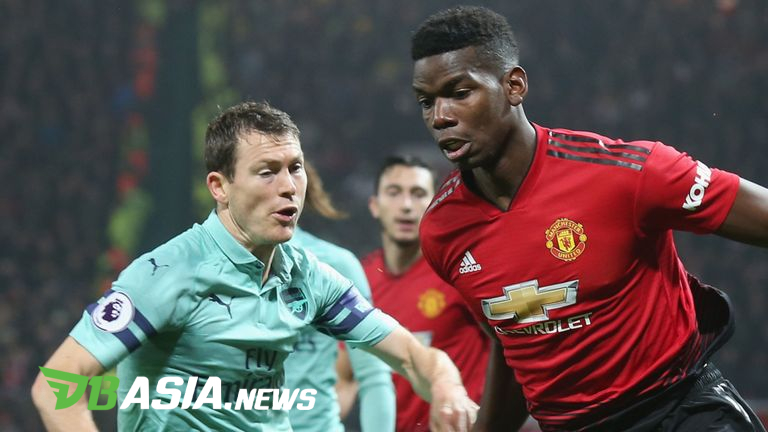 Man United vs Arsenal
DBasia.news – The fourth round of FA Cup has been taken. Two players who have the experience in the Premier League, Carl Ikeme and Robbie Keane did the drawing and there is one match that steals their attention.
There are some third round matches that require the replay due to draw results. But, the draw has been taken and one of the results is between two giants of Premier League, Arsenal and Manchester United.
Arsenal will serve their rival at Emirates Stadium. The rivalry could be seen from the defeat of each club in that tournament.
Opta quoted Arsenal have been combating Man United from the FA Cup for 7 times, higher than any team in the tournament. Man United did the same.
Red Devils record also 7 victories over Arsenal in the FA Cup. It means whoever the winner is, would surpass the current record. Not only competing in the FA Cup, both Arsenal and Man United are also struggling to qualify for the Champions League zone in the Premier League.
The last time Man United met Arsenal in the FA Cup was in 2015 at Old Trafford. The Red Devils defeated 1-2 from two goals of Nacho Monreal and their former player, Danny Welbeck. Eventually, Arsene Wenger team went to the final and won it.
Another interesting drawing comes from two London teams, Crystal Palace and Tottenham Hotspur at Selhurst Park, Palace's home under Roy Hodgson.
Meanwhile, the defending champion of FA Cup Chelsea will serve the winner of Sheffield Wednesday and Luton Town at Stamford Bridge. All the matches of FA Cup fourth round would be conducted from January 25th to 28th, 2019.
Here is the full drawing result:
Swansea vs Gillingham
AFC Wimbledon vs West Ham
Shrewsbury/Stoke City vs Wolves
Millwall vs Everton
Brighton vs West Brom
Bristol City vs Bolton Wanderers
Accrington vs Derby/Southampton
Doncaster vs Oldham
Chelsea vs Sheffield Wednesday/Luton
Newcastle/Blackburn vs Watford
Middlesbrough vs Newport
Manchester City vs Burnley
Barnet vs Brentford
Portsmouth vs QPR
Arsenal vs Manchester United
Crystal Palace vs Tottenham