Saturday, 19 March 2022
Juventus Falls, Arthur Becomes in the Spotlight
By db-admin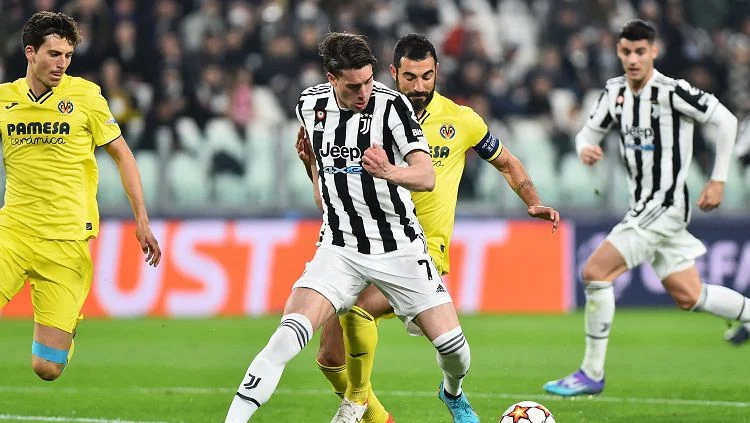 DBasia.news – Juventus' journey has again stalled in the last 16 of the Champions League. Il Bianconeri lost 0-3 to Villarreal at Allianz Stadium, Thursday (17/03), in the second leg of the Champions League last 16 (goal aggregate 1-4).
Three goals for the visitors from Unai Emery were born in the last 15 minutes of the match from goals by Gerard Moreno (78′ penalty), Pau Torres (85′) and Arnaut Danjuma (90+2′ penalty). Juventus was unable to reply to a single goal.
In fact, Juventus had 59 percent possession of the ball by releasing 14 kicks (five on target). While three shots on target were created by Villarreal and resulted in three goals.
Juventus defense was highlighted but especially in midfield. The spotlight was also given to the Brazilian midfielder, Arthur Melo, who was considered a weak point and did not improve the quality of the team in that area.
Prediction Fabio Capello, former Juventus coach, was right when he admitted that he did not like Mello who he judged as a rugby player. Capello talked about it before the game against Juventus against Villarreal.
"Juve have improved, they are now quicker in passing the ball and Arthur is doing it better, even if I never liked it," said Capello.
"Whatever you do, don't ask Arthur for a pass. He's like playing rugby."
Rugby players should not pass the ball forward only to the side or back, that's what Juventus fans joke about Arthur.
The defeat to Villarreal made it even worse. The former Barcelona midfielder was criticized by ex-Juventus who is now a pundit, Patrice Evra. He considered the Juventus midfield did not have good quality at this time.
"I'm really disappointed with what Juve showed tonight," Evra said on Amazon Prime Italia.
"It feels like Max Allegri is doing wonders with what he's got, because there's no quality there, especially in midfield.
"In my time we had Claudio Marchisio, Arturo Vidal, Andrea Pirlo. Now there's Arthur… I don't think he made one really game-changing pass today. He doesn't make a difference."