Tuesday, 10 September 2019
Marc-Andre ter Stegen Frustrated in Being a Coating Goalkeeper in the German National Team
By db-admin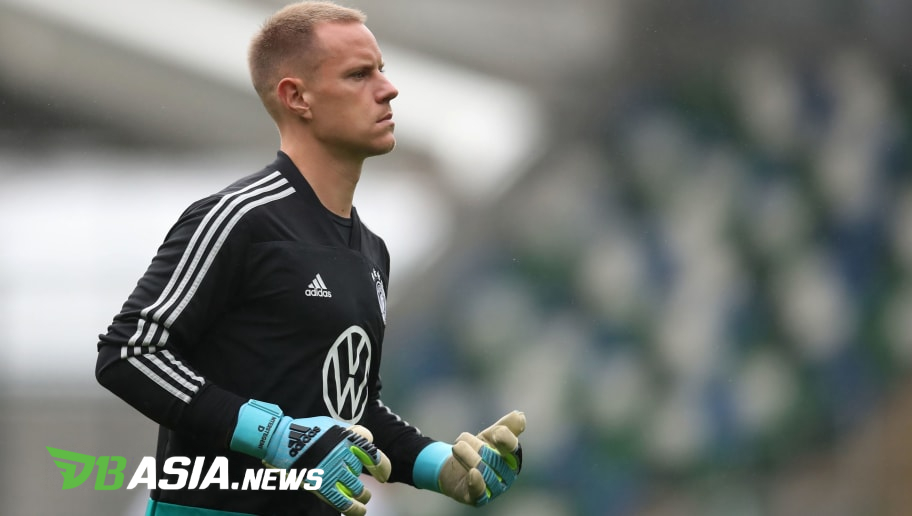 DBasia.news –  Marc-Andre ter Stegen is disarrayed with his status as a coating goalkeeper for Manuel Neuer in the German national team. The Barcelona goalkeeper thinks he deserves to be Germany's first goalkeeper.
The fate of Ter Stegen in Joachim Low's Germany national team is indeed unique. In contrast to his status as Barcelona's number one goalkeeper, the 27-year-old goalkeeper only became a coating in Germany. In fact, the quality and consistency of Ter Stegen's play is also good (not inferior to Neuer).
The situation has frustrated Ter Stegen. He is still ambitious to become Germany's number one goalkeeper, however, Low still chose Neuer as his main goalkeeper to date.
"Of course sometimes that (being a Neuer coating) drives me crazy. You give your best and you are not where you should be," stated Ter Stegen as quoted by the US.
"Nevertheless, I think over time I will find the answer myself. I focus on my priorities. I want to succeed and the main goal is to be the country's number one goalkeeper, but not sacrifice anything."
"Football is a different thing, but humanity is far more important. I want to look at myself in the mirror and say 'You have worked honestly and are open to your ambitions.'
How rare Ter Stegen plays could be seen with only the amount of 22 caps he has. Keep in mind, Ter Stegen has strengthened Germany since 2012.
Meanwhile, Neuer seemed to answer his compatriot's complaints calmly. The 33-year-old goalkeeper will gladly step down if he is no longer wanted in the German national team squad.
"When you are no longer needed and you feel it, it's challenging to get up and motivate (yourself) every day. When your experience is needed and players need you, then this motivates you," added Neuer.
"I feel I am really needed here, in the national team, and everyone is glad I am here. It's clear that I have to show it through performance (when competing)," concluded the Bayern Munchen goalkeeper.