Sunday, 15 September 2019
Maurizio Sarri: Juventus is The Best Team
By db-admin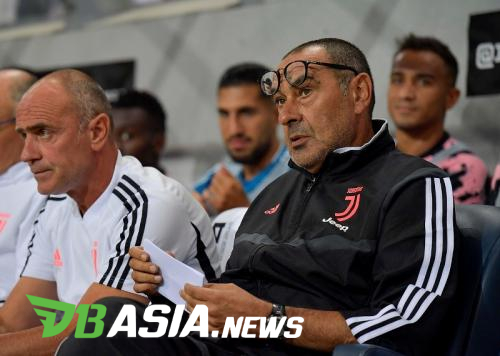 DBasia.news –  Different from Napoli and Chelsea, Juventus, according to Maurizio Sarri, are the best team he has ever trained.
Sarri recently coached Juventus, replacing Massimiliano Allegri who left at the end of last season. Nevertheless, Sarri was able to assess the strength of the team winning eight consecutive Scudetto.
"I always say that Juventus is the best team in the world in terms of team management. In the last few months, I have realized that Juve's strength lies in their organization, thinking, mentality, and looking forward to the next match," Sarri said in Football-Italy.
Furthermore, Sarri also discussed the issue of player rotation which was considered by the public as one of its weak points: Sarri rarely rotates players. The former Empoli coach tried to explain the problem and explain it through facts in the form of statistics.
"We have to change the way we deal with certain moments in the match, keep the ball more, and not wait for the opponent to be in front of our defense," Sarri added.
"In Napoli, there is a difference between the 14-15 players who have played a lot and also other players. At Chelsea, I use a lot of rotations involving 18 players."
"Juve is not fully prepared, but the target is to have 10 players who can switch positions," concluded Sarri.