Thursday, 7 November 2019
Niko Kovac's Substitute Candidates at Bayern Munich
By db-admin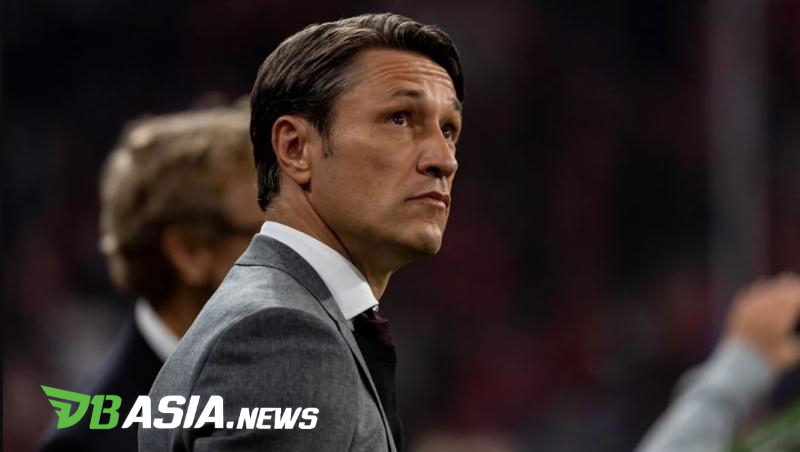 DBasia.news –  Bayern Munchen's 1-5 defeat by Eintracht Frankfurt in the Bundesliga ended Niko Kovac's job as Bayern coach.
On Saturday (2/11), Bayern Munich visited the Frankfurt headquarters at the Commerzbank Arena. The party is a 2019-2020 Bundesliga match continued.
There were practically no obstacles during the initial eight minutes of the match. Disaster approached Bayern Munich in the ninth minute when Jerome Boateng received a red card.
The result, Manuel Neuer also picked up the ball five times from the net. Filip Kostic, Djibril Sow, David Abraham, Martin Hinteregger and Goncalo Paciencia listed their names on the scoreboard.
Meanwhile, Bayern Munich are only able to score one goal against the home team. Robert Lewandowski recorded as the only Die Bayern player who scored.
Niko Kovac also became a victim of these embarrassing results. Together with his younger brother, Robert, Kovac parted ways with Bayern Munich through the decision of both parties.
Meanwhile, Hansi Flick is in charge of becoming Bayern Munich's interim coach. However, there are several names associated with Die Bayern. The following are five of them:
Massimiliano Allegri
The name most closely associated with Bayern Munich is Massimiliano Allegri. Incidentally, Allegri is currently without a club.
Massimiliano Allegri parted ways with Juventus last summer. With I Bianconeri, Allegri has won five Scudetto and four Coppa Italia.
During his career in the managerial world, Massimiliano Allegri is famous for being able to adapt to his squad. However, Carlo Ancelotti's failure at Bayern Munich makes fans doubt the Italian coach.
Erik ten Hag
Erik ten Hag stole the attention while leading Ajax to qualify for the Champions League last season. Not without reason, they got rid of Real Madrid and Juventus with a perfunctory squad.
Incidentally, Erik ten Hag had handled the Bayern Munich youth team in the period 2013 to 2015. It is believed Ten Hag will not have any difficulties with Die Bayern.
Even so, Erik ten Hag has a contract until 2022 with Ajax. Ten Hag himself indicated he had no intention of moving from De Godenzonen in the middle of the season.
Arsene Wenger
Since leaving Arsenal in 2018, Arsene Wenger has repeatedly indicated his intention to return to the managerial world. However, until now no club has convinced him.
Bayern Munich can be a solution for the continuation of Arsene Wenger's career. Even so with the French manager for FC Hollywood.
Unfortunately, Arsene Wenger is 70 years old. Chances are, Wenger is only a short-term solution for Bayern Munich, although it does not rule out possibilities.
Jose Mourinho
Among the names mentioned above, Jose Mourinho is the most attractive option. Not without reason, Mourinho is like a double-edged sword.
On the one hand, there is no doubt about the quality of Jose Mourinho as a coach. He has won various trophies while caring for Chelsea, Inter Milan, Real Madrid, and Manchester United.
Even so, Jose Mourinho is famous as a megalomaniac. The ego of the man from Portugal has been proven several times to destroy the harmony of the team.
Ralf Rangnick
From Germany, the name of the RB Leipzig Director, Ralf Rangnick, surfaced. Famous as a great coach, it's quite surprising Rangnick has never handled Bayern Munich.
Considered the genius behind the rise of Hoffenheim and RB Leipzig, now Ralf Rangnick has taken over the profession. Rangnick is fully responsible for the development of RB Leipzig players.
Ralf Rangnick himself is suspected of enjoying his role as manager or director of sports more. However, it could be an offer from Bayern Munich to make Rangnick go down the mountain as a coach.