Friday, 3 January 2020
Ole Gunnar Solskjaer Satisfied with Mason Greenwood's Performance
By db-admin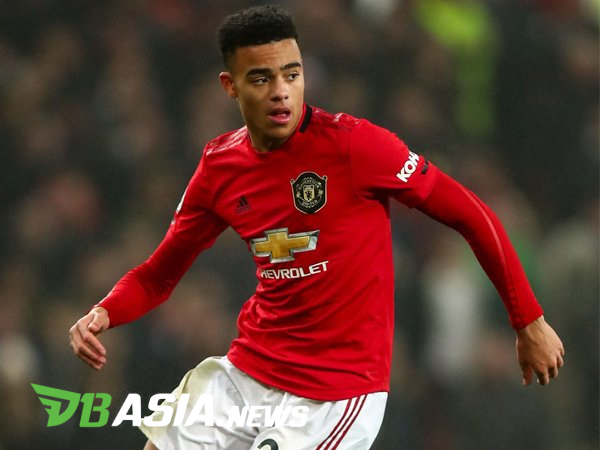 DBasia.news –   Despite failing to recruit Erling Braut Haaland from RB Salzburg, who prefered Borussia Dortmund, Ole Gunnar Solskjaer is satisfied as he has Mason Greenwood at Manchester United.
Haaland, before moving to Dortmund, was busy being linked with United, as he had previously been coached by Solskjaer at Molde. However, the 19-year-old striker ultimately chose Dortmund over United. No doubt Man United has not found a replacement for Romelu Lukaku.
Even so, Solskjaer is not worried. In addition to the three strikers he has who are sharp in scoring goals: Marcus Rashford, Anthony Martial, and Mason Greenwood, Solskjaer also does not want United to rashly recruit new players or strikers without careful consideration.
"I am basically a striker and I am always optimistic. I am optimistic we can keep players fit and if there are the right players available, we have the financial strength of the directors," said Solskjaer, reported by Goal.
"One more thing, if we achieve two additional, of course there will be competition for one place," he continued.
"But this is also about recruiting the right one. It should be like that. There is no point in suddenly recruiting players for only three or four months if it can disrupt the good feelings or chemistry in the group, as the chemistry of the group is great right now."
"The player must be right and must be a good investment in the long run. We always trust Anthony and Marcus to score goals, but Mason also fills in the blanks, he proves it through goals," added Solskjaer.
Rashford, Greenwood, and Martial have scored 33 goals in total. That record was enough for Solskjaer to replace Lukaku, who left the summer at Inter Milan.
"So, I'm not worried about goals from attackers. Mason is eight goals in at the moment, Marcus 15 and Anthony less than him (10 goals)," the Norwegian manager added.
"Romelu (Lukaku) is a good striker and he will always score goals, but it's time for him to move. We didn't find (Lukaku's replacement) last summer, but we have a Mason," he concluded.