Saturday, 29 February 2020
Pep Guardiola is Always a Threat at Santiago Bernabeu
By db-admin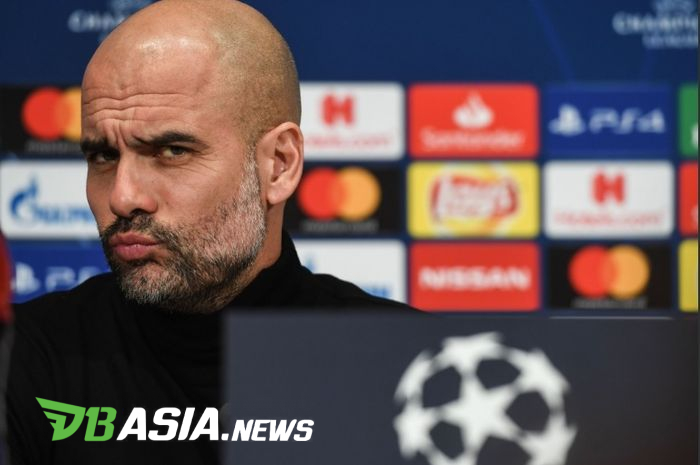 DBasia.news –  Real Madrid had to accept defeat over Manchester City in the first leg of the Champions League top 16. Pep Guardiola is considered to be a threat to the Santiago Bernabeu public.
When undergoing the match on Thursday (2/27/2020) AM, Man City won 2-1 over Madrid. El Real went ahead before their supporters thanks to a goal from Isco in the 68th minute.
Man City was able to retaliate twice in the rest of the match. Gabriel Jesus and Kevin De Bruyne were the goalscorers.
With this victory, Guardiola asserted himself as a bearer of nightmares for Madridista. In nine trips, he recorded six wins, two draws, and swallowed one defeat.
Five wins were won while still handling Barcelona, the ​​victory with City would be the sixth. Two draws were also obtained with the Blaugrana, while one defeat was won while handling Bayern Munich.
Opta noted that Guardiola became the second manager who was able to defeat Madrid at home in the Champions League. The first tactician to do so was Ottmar Hitzfeld.
In addition, Guardiola also became the manager who most often won the Champions League knockout phase with 28 wins. He passed Carlo Ancelotti's notes.
Guardiola was satisfied to win at the Bernabeu. That achievement is said to be an unusual result.
"Being able to win at the Bernabeu is an extraordinary satisfaction. We are not used to such a final result and this tells us that we can visit any stadium and win," Guardiola said on the UEFA website.
Guardiola's match at the Santiago Bernabeu
May 2, 2009 – LaLiga – Real Madrid 2-6 Barcelona
April 10, 2010 – La Liga – Real Madrid 0-2 Barcelona
April 16, 2011 – La Liga – Real Madrid 1-1 Barcelona
April 27, 2011 – Champions League – Real Madrid 0-2 Barcelona
August 14, 2011 – Spanish Super Cup – Real Madrid 2-2 Barcelona
December 10, 2011 – LaLiga – Real Madrid 1-3 Barcelona
January 18, 2012 – Copa del Rey – Real Madrid 1-2 Barcelona
April 23, 2014 – Champions League – Real Madrid 1-0 Bayern Munich
February 26, 2020 – Champions League – Real Madrid 1-2 Man City