Monday, 2 December 2019
Real Madrid Defeats Alaves Thanks to Two Goals from Defender
By db-admin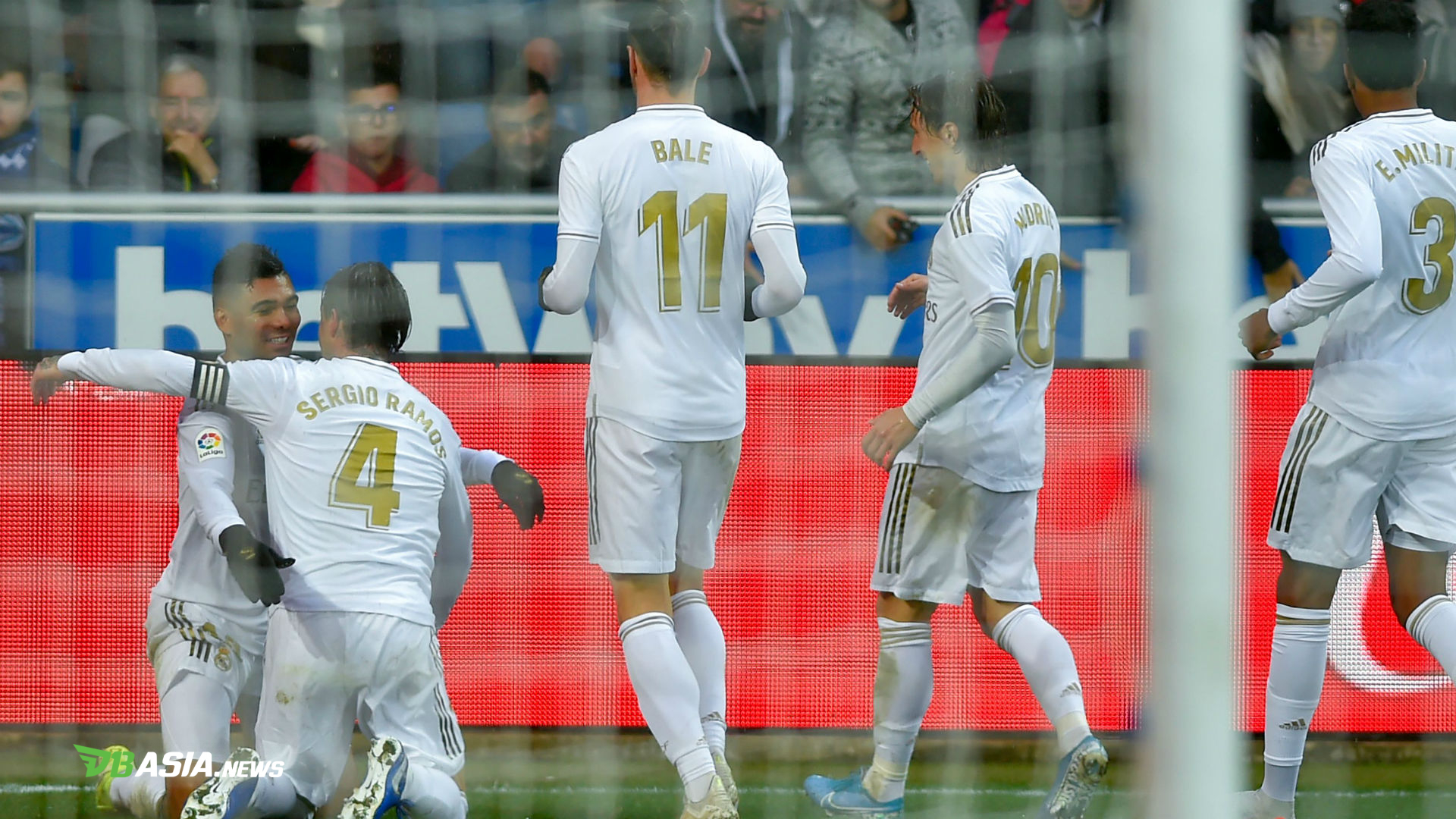 DBasia.news –  Real Madrid maintained momentum in the continuing LaLiga match against Deportivo Alaves at Mendizorroza. El Real won 2-1 through goals created by defenders.
Zinedine Zidane played his flagship formation, 4-3-3. The player who recently received controversy, Gareth Bale, is believed to appear from the wing. Meanwhile, Karim Benzema's position as the spearhead is irreplaceable.
Madrid won a superior opportunity in the 10th minute. Isco provided accurate feedback to Bale. The former Tottenham Hotspur welcomed with a header. However, the ball had touched Fernando Pacheco's goal post which could only budge.
El Real achieved a chance to score again in the 27th minute. Unfortunately, Bale continued to fail to conquer Pacheco.
Two minutes later, it was Alaves's turn to spread threats. Ruben Duarte pushed into the left side of Real Madrid. However, his shot was still unable to reach Lucas Perez.
Pacheco continued to be a stumbling block for Madrid. The goalkeeper secured Isco's shot in the 31st minute.
With the remaining time in the first round, the two teams went back and forth on attacks. However, no goals were created. Madrid closed the opening 45 minutes with a superior possession of up to 71 percent.
The long-awaited goal by Real Madrid was finally created in the 52nd minute. The goal began with Toni Kroos' free kick. The ball rolled into the penalty box and then settled Sergio Ramos into the lower left corner of the goal. Madrid won 0-1.
The Alaves players had accused Luka Modric of touching the ball in the penalty box in the 56th minute. However, referee, Guillermo Cuadra Fernandez, did not point to the white spot.
Entering the 63rd minute, Alaves received a penalty after Sergio Ramos violated Joselu. Lucas Perez, who was appointed as the executioner, did a great job.
It did not take long for Real Madrid to win again. Six minutes later, Dani Carvajal used the turmoil in front of the Alaves goal.
Carvajal's goal was the last of the match. Madrid came home with three points after a thin 1-2 lead.
Now, Madrid tops the LaLiga standings by collecting 31 points. Madrid is still likely to be shifted by Barcelona who will face Atletico Madrid, Sunday (1/12) local time.