Saturday, 17 October 2020
Reportedly in a dispute with Ole Gunnar Solskjaer, Bruno Fernandes Ensures that it is untrue
By db-admin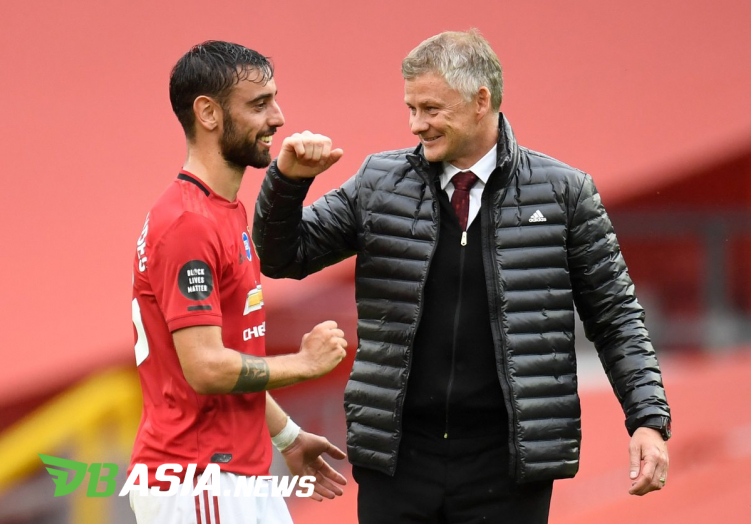 DBasia.news – Manchester United midfielder, Bruno Fernandes denied reports that he has been in an argument with manager Ole Gunnar Solskjaer after his team were defeated 1-6 by Tottenham Hotspur a few days ago.
The media previously reported that Fernandes appeared furious in the first half before being substituted in the second.
The defeat was very painful especially when Man United had the lead first through a goal from the penalty point that Fernandes entered.
"There is a lot of speculation about that," Fernandes told Sport TV in the early hours of Thursday.
According to him at that time he spoke with Victor Lindelof, not with Solskjaer.
He clarified that the news was not true and stated this news was an attempt to disrupt the chemistry within the team.
"I believe it is a way to shake up this group. What you say is completely untrue," the 26-year-old stated as quoted by the International Business Times.
"I was substituted in the first half, that's right, by a technical option. The coach told me that the match was almost over and that we had a lot of games ahead of us. Understood. I'm not satisfied but I didn't say anything that could damage the team. "continued Fernandes.
During his time at Manchester United, he became one of the most consistent players at the club. He has played in 26 matches scoring 14 goals and 10 assists.
"Don't use my name, my colleagues or the coach to cause trouble at Manchester United," he concluded.