Wednesday, 26 September 2018
Roma Coach Said His Squad Deserved the Loss
By news-admin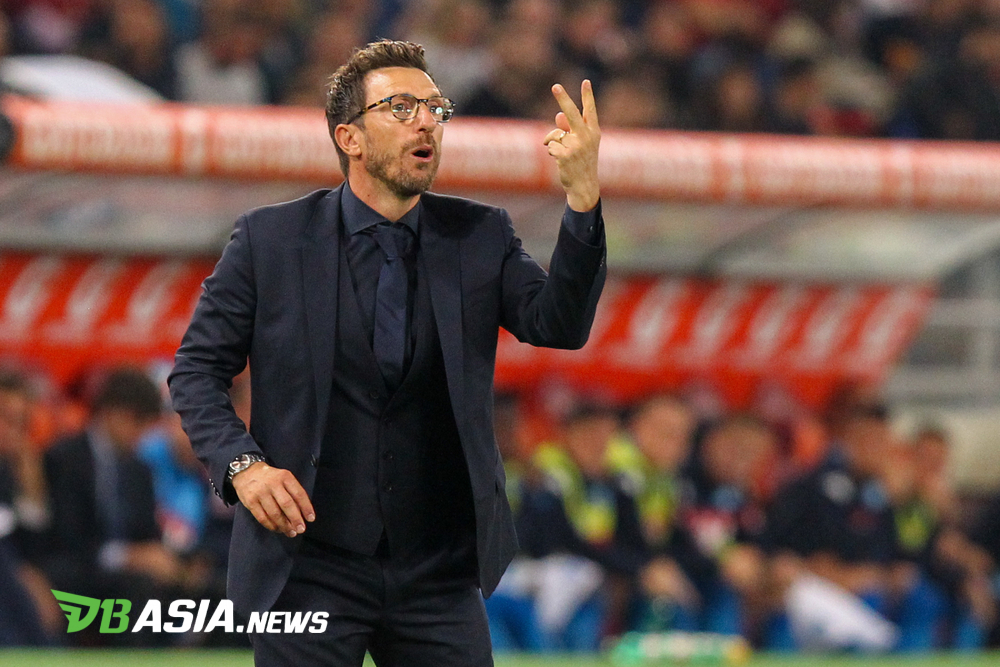 Eusebio Di Francesco
DBasia.news – Once again, AS Roma got the defeat. This time, Roma have to admit Bologna's superiority. This is the third consecutive loss of Roma in the home match.
Roma coach, Eusebio Di Francesco, considered his squad deserved the loss. He highlighted the squad who played without determination for 90 minutes.
"We always end up talking about numbers, statistics, but not the determination," he said.
"If you have 74 percent possession and lose 2-0, it means something is missing in your attitude. If you lose every duel with Bologna, then you weren't determined enough."
Di Francesco assumed his squad didn't conduct the system prepared before.
"I am trying everything to shake them up. We missed goals from a couple of yards today. We had 280 crosses with only Edin Dzeko in the box, which is something I don't want."
He also thought the squad was too enthusiastic in attacking and forgot that they also needed to defend.