Friday, 10 January 2020
Scoring Two Goals against Napoli, Romelu Lukaku Surpasses Top Strikers
By db-admin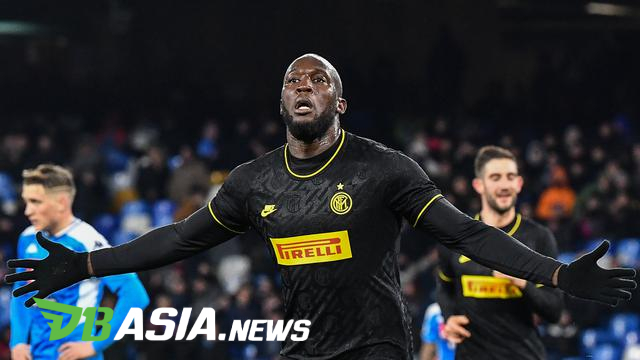 DBasia.news –  Inter Milan won 3-1 over Napoli in the 2019-20 Serie A match at the beginning of 2020. In that match,RomeluLukaku scored two goals and broke several records.
Playing at San Paolo with a 22-year-old record of never winning before, Antonio Conte's Inter managed to break the curse through two goals fromRomeluLukaku (14 'and 33') and Lautaro Martinez (62 ') reduced by ArkadiuszMilik (39').
Inter is still on the path to achieve the Scudetto against the eight-time consecutive champions, Juventus, and both have collected 45 points. Lukaku added his tally to 14 goals in Serie A this season. Only Ciro Immobile, the Lazio striker, has scored more goals (19 goals).
Not only that, according to Opta records, Lukaku's 14 goals has made him Inter's top scorer in Serie A after 18 appearances since the era of three points per victory. The record was through the record of former Inter bomber, Christian Vieri, in 2000 (13 goals).
Lukaku naturally ignored the personal record and saw the team's interests. "A personal record? I didn't think about that. I just want Inter to win. I have to keep working. We are a team full of young players," Lukaku said in Football-Italy.
"We won together. I am thrilled for today's victory, also for the fans. The three points today has given a signal to everyone that we performed well. We played well today," he continued.
Not only that, the number of goals Lukaku has also exceeded the number of goals from 32 matches with Manchester United last season (12 goals). In total Lukaku scored 16 goals and provided three assists in a total of 23 matches in all competitions.
The play trust given by Conte has been paid with the sharpness of the attacker who is only 26 years old.
At that age Lukaku has incised the number of goals past the ranks of other legendary strikers such as: Thierry Henry (210 goals), Michael Owen (217 goals), Luis Suarez (223 goals), Wayne Rooney (227 goals), Harry Kane (229 goals), Robert Lewandowski (231 goals), and Sergio Aguero (254 goals).
If he is able to maintain consistency until the end of the season it is not impossible for Lukaku to help Inter win the title in the inaugural season of Conte coaching the club.