Saturday, 8 September 2018
Sloppy field 'trapped' the Harimau Malaya
By news-admin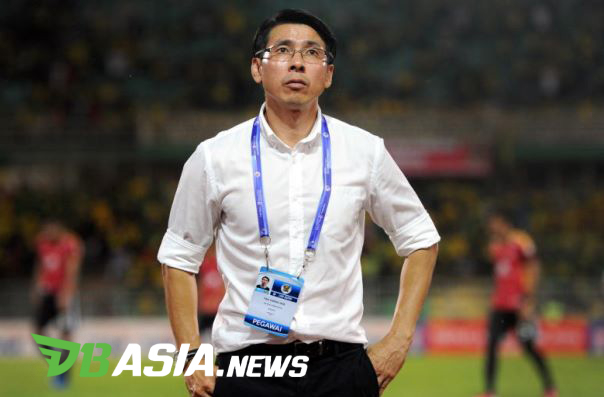 Tan Cheng Hoe
DBasia.news – The bad weather is considered to be the cause of the Harimau Tigers failing to show a fiercer action when they lost 0-2 to Taiwan in a friendly match at Tapei City today.
Harimau Malaya coach Tan Cheng Hoe acknowledged that the field's surface condition that was caused by the rain before the game affected his men's performance.
"We came here (Taiwan) to get a positive result, but unfortunately we lost 0-2.
"The player made a technical mistake and as a coach, I understand that we can not perform as well as usual with the condition of the field (sloppy).
"We are always in the mood for a match on a wet field, but we can definitely show more stunts if the surface is better," he said after the match.
It was Cheng Hoe's second defeat after handling five Harimau Malaya matches since being a replacement for Nelo Vingada in December.
Cheng Hoe's next crew will fly to Phnom Penh to face another international friendly match against Cambodia on Monday.
After that, Harimau Malaya will also face three more friendly matches against Sri Lanka and Kyrgyzstan on Oct. 12 and 16 this time before facing Maldives at the National Stadium in Bukit Jalil on November 3.
Commenting on a meeting with Cambodia later, Cheng Hoe will focus on strengthening his players' mentality after losing to Taiwan.
"I'm sure it will be a difficult task to face Cambodia as they got a motivational injection from new coach, Keisuke Honda, but I hope everyone's mentality is at its best to face Cambodia," he said.