Tuesday, 11 February 2020
Stefano Pioli Discusses AC Milan's defeat over Inter Milan
By db-admin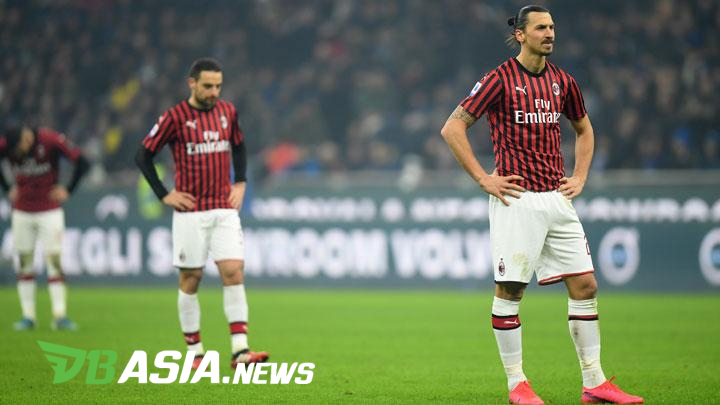 DBasia.news –  The absence of Lautaro Martinez forced Inter Milan coach, Antonio Conte, to change tactics when facing AC Milan, Monday (10/02) AM. Allenatore I Rossoneri, Stefano Pioli, admitted that he had no problem with the change of tactics that the opponent might use.
Lautaro Martinez became a suitable duet for Romelu Lukaku. So far, the pair have scored 27 goals in Serie A.
Unfortunately, Lautaro Martinez could not accompany Lukaku when Inter Milan challenged the Rossoneri. The Argentine player is serving a sentence after receiving a red card in the match against Cagliari.
The next question is what will Conte do to overcome the absence of Lautaro. The following are two tactics that the coach will likely install.
When against Udinese, Conte played Sebastiano Esposito to accompany Romelu Lukaku. However, the duet did not go well. Inter's attack power only improved after Alexis Sanchez came on for Esposito.
Conte will likely play Sanchez since the start of the fight. Meanwhile, from the second line, Marcelo Brozovic, Christian Eriksen, and Nicolo Barella have an opportunity to appear.
That way, Conte doesn't change Inter's basic formation which is 3-5-2. The opportunity is even greater as Sanchez and Lukaku are used to being together at Manchester United.
However, Conte can also play other tactics. The former Chelsea tactician could play Lukaku as the spearhead alone. Then, Eriksen will be pushed right behind Big Rom.
That way, Inter's formation will be 3-5-1-1. Matias Vecino will have the chance to appear if the formation is chosen.
Victory has important meaning for both clubs. Inter Milan can shift the position of Juventus at the top of the standings. Meanwhile, Il Diavolo Rosso will maintain Lolo's hopes of European competition.