Tuesday, 3 December 2019
The fate of Ole Gunnar Solskjaer is determined by Tottenham vs Manchester City's Match
By db-admin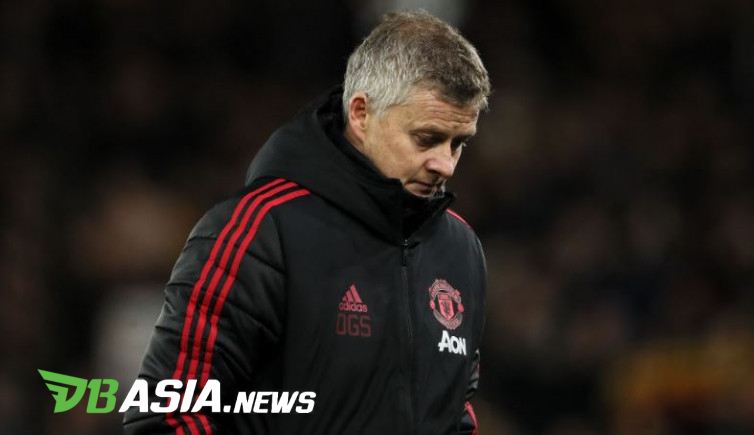 DBasia.news –  The match against Tottenham Hotspur will be a decisive match for the fate of Manchester United manager Ole Gunnar Solskjaer going forward. This is due to the critical period in three consecutive games that have never won in all competitions, which are in the spotlight.
After being held to a 3-3 draw by Sheffield United and losing 1-2 to Astana, the Red Devils drew 2-2 against Aston Villa at Old Trafford in Week 14 of the Premier League on Sunday (01/12) night Western Indonesian Time through two goals from Tom Heaton (own goal) and Victor Lindelof. While two Villa goals scored by Jack Grealish and Tyrone Mings.
The draw placed Man United in ninth place with 18 points, eight points adrift of Chelsea in the last Champions League zone (ranked fourth in the standings).
"I will not sit here and talk about our fifth place if we add one goal. So, right now, the Premier League standings are not the biggest problem because it is very tight," explained Solskjaer as reported by the Mirror.
"We just need to make sure we get a good performance in the next three or four matches. I think there is a lot of evidence that players are closer to winning than losing. Of course, we have to get good luck to cut the gap."
Performance is a priority that Solskjaer pays attention to. Under the pretext that his players lacked experience, Solskjaer hopes his team will improve in subsequent matches and win the match.
"We have a lot of leadership in the match but have not been able to win it. Six or seven times we won 1-0, 2-1, or 3-2 like last week. We must be better and see the match as a victory," added Solskjaer.
"We are a young team, maybe the youngest in the Premier League. So, the experience is a factor. However, that is not the reason because we are Manchester United. We hope to win the match."
The problem is the situation will not be easier for Solskjaer in the next two games. Manchester United will play Tottenham Hotspur (05/12) and Manchester City (08/12) in the next two Premier League matches.
Tottenham was coached by former United manager, Jose Mourinho, and is recovering following three consecutive wins. While Man City, despite the difficulties in maintaining consistency in playing, remain a strong team (the defending champions twice in a row) trained by Pep Guardiola.
The two managers will not make it easy for Solskjaer who is still looking for a winning formula. No doubt it is a test for managers from Norway who will be witnessed by club officials.
"Solskjaer: a great man, always a legend, makes some good decisions for the long-term health of the club, but does not provide evidence he is a better coach than (Mauricio) Pochettino to arouse team performance," said Adam Crafton, a reporter at The Athletic at @ AdamCrafton_
"Curious to see where it will go if the outcome of the match against Tottenham or City ends badly."
Mauricio Pochettino, Unai Emery, and Quique Sanchez Flores have felt the hammer of dismissal in the Premier League this season. That should be a warning to Ole Gunnar Solskjaer.