Sunday, 19 May 2019
The Fierce Competition in the 2018-2019 Bundesliga Final Week
By news-admin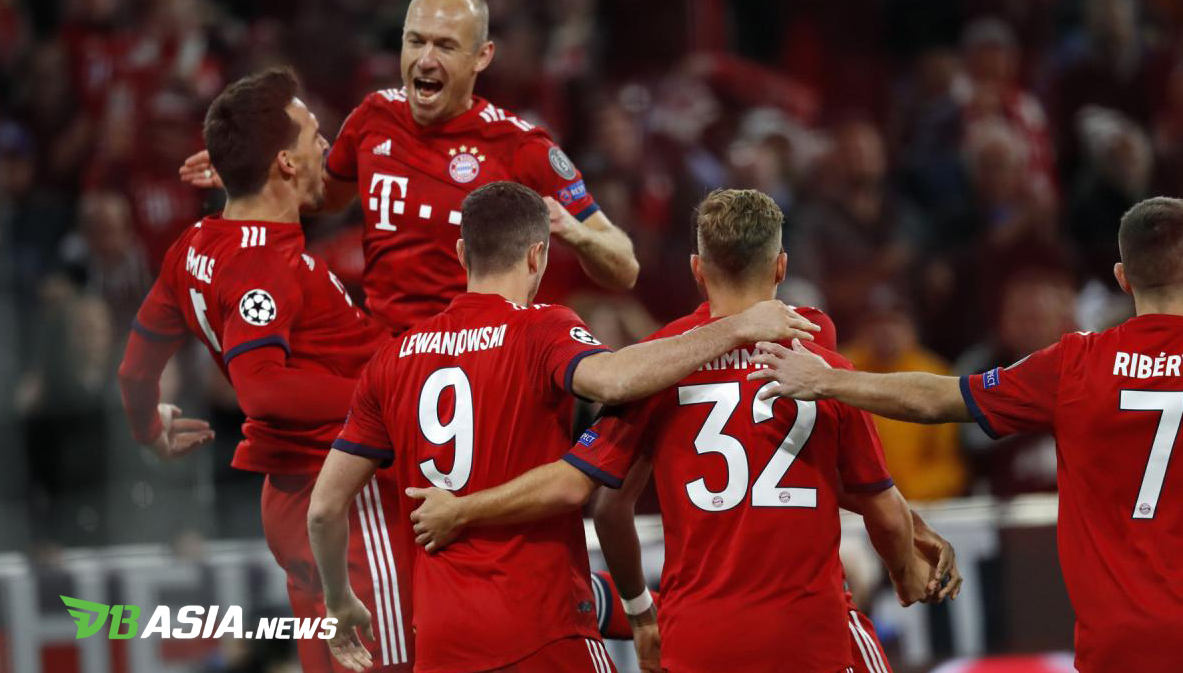 Bayern Munchen

DBasia.news –  Like the Premier League, the 2018-19 Bundesliga has also been fierce until the last week involving competition in the European title and zone.
Bayern Munich will still compete to win the 2018-19 Bundesliga title against Borussia Dortmund. In addition, the last ticket of the Champions League zone in fourth place is still fiercely contested by Borussia Monchengladbach, Bayer Leverkusen and Eintracht Frankfurt.
Two tickets to the Europa League in fifth-sixth place will also potentially fill Gladbach, Leverkusen, Frankfurt and Wolfsburg. The other one is supposed to be from the DFB-Pokal final winner between RB Leipzig and Bayern which took place on Sunday (5/26) WIB.
However, because both of them have secured a place in the Champions League zone, the ticket fell to seventh place in the standings. But, the DFB-Pokal final is different from the Bundesliga. This weekend the top teams of the standings will fight it out.
Bayern, who only needed a draw, to become a Bundesliga champion seven times in a row. Currently they have 75 points and are two points adrift of Dortmund.
A draw against Frankfurt on Saturday (18/5) 20.30 WIB, was enough because of the goal difference away from Dortmund – Bayern 52 and Dortmund 35. But, Bayern opponents under the care of Niko Kovac were not easy opponents.
Frankfurt, by Adi Hutter, also has the chance to win a Champions League ticket if they win in the match later. Their distance from Gladbach (fourth place) is only one point. So, the Bayern fight against Frankfurt at the Allianz Arena will be very exciting to look forward to.
Even so the match at Borussia-Park at the same time. Winning is a fixed price for Dortmund as they need it to end Bayern's dominance. The target of the victory also applies to Gladbach.
Gladbach's position was targeted by Leverkusen – who both won 55 points – and Frankfurt. So, a draw is not enough for Thorgan Hazard and mates to secure a position in the Champions League.
The reason, Leverkusen and Frankfurt could have entered into fourth place if they won. Compared to Frankfurt, Leverkusen met relatively easy opponents against 10th place standings, Hertha Berlin, at the Berlin Olympiastadion.