Thursday, 13 February 2020
Thomas Tuchel Aware of Borussia Dortmund's Sharpness
By db-admin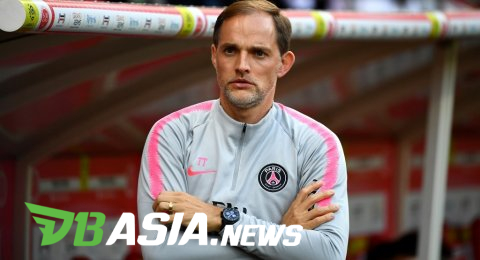 DBasia.news –  Manager of Paris Saint-Germain, Thomas Tuchel, is surprised at the sharpness of Borussia Dortmund. He claimed to be wary by the aggressiveness of Die Schwarzgelben's extraordinary attack line. He revealed this ahead of the Champions League top 16 match which brought Paris Saint Germain against Borussia Dortmund.
At the end of last week, Borussia Dortmund did lose to Bayer Leverkusen in the continuation of Bundesliga 1. However, according to Thomas Tuchel, that did not make him calmer. He remained wary as Lucien Favre's team kept scoring three goals at home to the opponent.
"Yes, they conceded many goals. However, I'm sure they always have the ability to score six to seven goals, "Thomas Tuchel said as quoted by Sportbuzzer. "They are a strong team. The match will be very hard work for us. "
Tuchel's words are not without proof. Throughout 2020, Borussia Dortmund has three times crammed five goals in the opponent's goal in five matches that have been played. They did so when facing FC Augsburg, 1.FC Koeln and Union Berlin.
The sharpness of Die Schwarzgelben increased with the arrival of Erling Haaland from RB Salzburg. In five matches, he was able to score eight goals. He only missed the opponent's goal when Dortmund lost to Leverkusen.
Besides Erling Haaland, there is one other name that Thomas Tuchel would watch out for. He is Jadon Sancho. In the last ten matches, the English player has only once failed to make a goal or an assist. In total, he made nine goals and eight assists in those ten matches.
Paris Saint-Germain will visit Borussia Dortmund in the first leg of the Champions League top 16 round, Wednesday (02/19/2020) AM. The match will be a tough test for Thomas Tuchel. Throughout this season, Die Schwarzgelben hasn't lost at home. In 14 matches, they have 10 wins and only 4 draws.