Tuesday, 14 September 2021
To prevent Messi's case from being repeated, Barcelona wants to meet with Dembele
By db-admin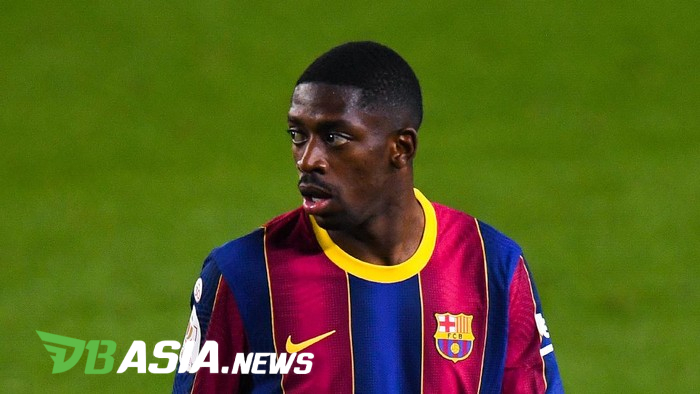 DBasia.news – Barcelona doesn't want to make the same mistake. Barca are planning a meeting with Ousmane Dembele's agent so that Lionel Messi's case won't happen again.
Barcelona lost Lionel Messi last summer. The superstar chose to leave for Paris Saint-Germain after Barca could not register him as a new player.
The situation is inseparable from Barcelona's poor negotiations to extend Messi's contract. Finally, La Pulga left on a free transfer.
Not wanting a repeat of the incident, Barcelona moved quickly to extend Ousmane Dembele's contract. Understandably, the French player's tenure will end in the summer of 2022.
Barcelona assess, Ousmane Dembele deserves more trust. Although, since joining from Borussia Dortmund in the summer of 2017, Dembele has often been in and out of the treatment room.
So far, Dembele has only played 81 times for Barcelona in LaLiga. From that opportunity, Dembele recorded 18 goals and 14 assists. Dembele is only expected to start this season at the end of October because he is still suffering from a hamstring injury.
Barcelona plans to meet Dembele's agent, Moussa Sissokho, ahead of the match against Bayern Munich, at Camp Nou, in the middle of this week. Barca will apply for a lower salary than what Dembele is currently receiving. Understandably, Barcelona is frugal.
Barcelona had planned to sell Dembele during the past few transfer windows. One of them is releasing Dembele to Manchester United. However, the transfer was cancelled.