Thursday, 13 February 2020
Toni Kroos' Rituals before Competing
By db-admin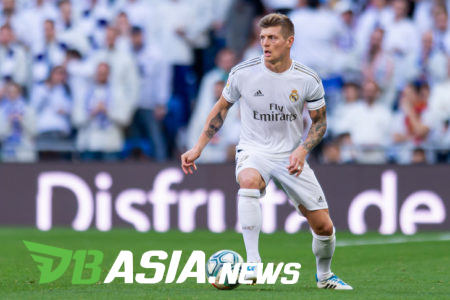 DBasia.news –  Every football player definitely needs suggestion to play well. For Real Madrid midfielder, Toni Kroos, claimed to have a special ritual that could be considered odd.
Many football stars have revealed their special ritual before the match. Some always urinate in the same urinal. Some tie their shoes on the right shoe first. Some would jump on the edge of the field. There are also those who take the first step with a certain feet.
How about Toni Kroos? The ritual turned out to be odd. "Some people think I'm a little crazy. However, I always look down first. I have to make sure my shoes are nice and white. It makes me more comfortable, "he explained as quoted by Diario As.
This was also revealed by Kroos six years ago. He claimed to be a perfectionist in the affairs of shoes. "Even a single stain will bother me. That's why I clean and care for my own shoes, "he said as quoted by Tribuna.
Regarding shoes, Toni Kroos is also very fanatical with one color, white. In fact, even since a young age he has been wearing white shoes. Until now, he rarely wears black or other shoes.
"My football shoes are the most important thing when I'm on the field. I have to wear white shoes. That's my habit, "said Toni Kroos, who has worn the same shoes for a whole season.