Tuesday, 10 September 2019
Casemiro Scored More Goals than Luka Modric and Toni Kroos
By db-admin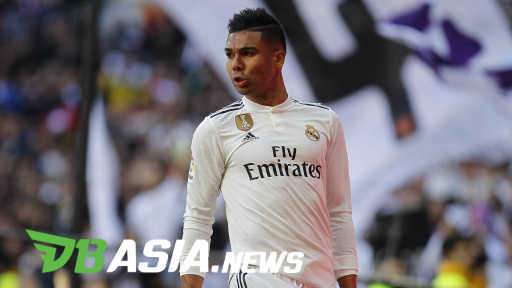 DBasia.news –  Defensive midfielders are usually identical to rough plays, running 'dirty' tasks, and often receiving cards for offenses they usually commit.
But along with the development of football in the modern era, defensive midfielders or also can be called anchors (pivots) not only do the 'dirty' work, but also regulate the tempo of play – deep-lying playmakers such as Andrea Pirlo and Xabi Alonso.
The two game characters can already characterize how a defensive midfielder should carry out their role. Scoring goals is not their main task, however, Real Madrid defensive midfielder, Casemiro has broken the stigma.
According to Marca's record, Casemiro, with his role, was more productive in scoring goals than the two Madrid midfielders who often played with him, Toni Kroos and Luka Modric, who incidentally had high playing techniques and were more offensive in their attack control roles.
However, the opposite has happened. Since the promotion from Real Madrid B to the main team in 2013, without counting his loan period at Porto, Casemiro has scored 18 goals in 197 matches for Madrid.
The amount is more than Modric and four from Kroos. Casemiro hasn't even gone through his 200th match with Madrid, while Kroos has played 236 times and Modric 305 times. An impressive note.
Casemiro, 27, is indeed famous for his aggressiveness in playing and kicking speculations from outside the penalty box often tore the opponent's goal. He has shown it on several occasions.
Latest, Casemiro broke into the Colombian goal in an international test match at the Hard Rock Stadium on Saturday (7/9). The match ended with a 2-2 draw. Brazil scored another goal through Neymar (58 ') and Luis Muriel's two goals for Colombia.
The advantages of Casemiro's play will be very useful for Madrid under Zinedine Zidane's care when playing in difficult situations. Of course, Casemiro will still prioritize his main task: superimposing the back line and doing the 'dirty' work.