Thursday, 4 June 2020
Wanting to overhaul the squad, AC Milan President Reveals His Club's Plan
By db-admin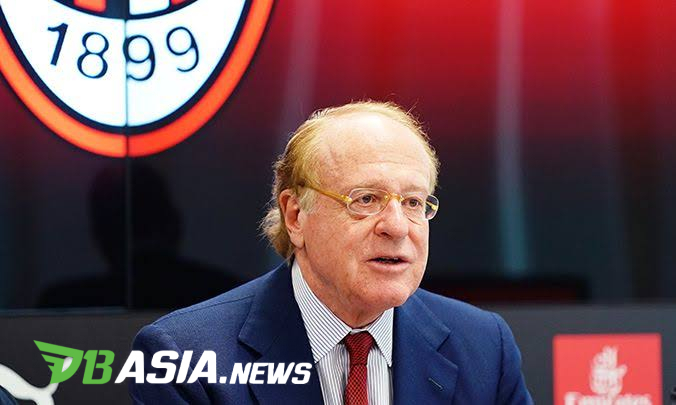 DBasia.news – AC Milan President, Paolo Scaroni revealed the latest conditions regarding his team. Scaroni discusses Milan's coach next season and plans in the transfer market.
AC Milan is reportedly dissatisfied with Stefano Pioli's performance. Rossoneri's CEO, Ivan Gazidis, is reported to have contacted German coach, Ralf Rangnick.
Related to these problems, Paolo Scaroni claimed not to know the certainty of who would coach AC Milan next season. Scaroni can only guarantee that Stefano Pioli still has full trust for now.
"At the moment, we still believe in Pioli. I don't know whether the manager from Germany will come," Paolo Scaroni said as reported by Football Italia, quoting Radio Anch'io Sport.
"Ivan Gazidis will make the decision. In fact, I don't know when he will talk to other candidates. We have full confidence in Pioli and technical director, Paolo Maldini."
Whoever coaches AC Milan next season, one things for sure, the tactician is unable to receive big funds to bring in any new players. At present, Milan are frugally in order not to violate the Financial Fair Play.
"We are taking a big step to cut costs. Gazidis is focused on that. So, the future of Milan is a young player with a reasonable price," said the owner.
"We don't want to get any more sanctions from UEFA. Financial Fair Play prevents madness. That way, we can see a world that is not crazy. Milan wants to reduce spending and increase revenue."
"Milan came from a long crisis. Don't think the revival will happen quickly," he added.
AC Milan plans to release Zlatan Ibrahimovic who has a high salary. Instead, Il Diavolo Rosso wants to bring in an Iranian attacker who plays at Zenit St. Petersburg, Sardar Azmoun.