Saturday, 19 October 2019
Winning Over Red Bull Salzburg, Liverpool Must Pay Expensive
By db-admin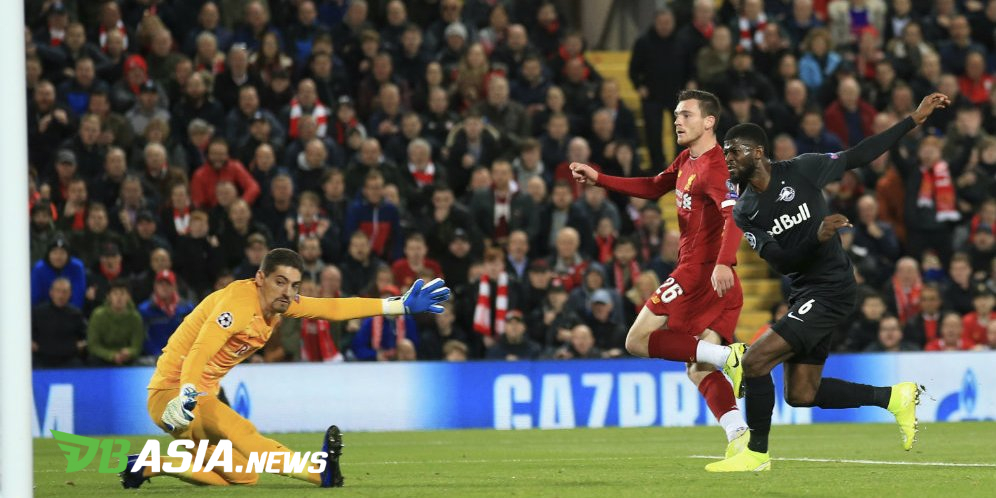 DBasia.news –  Liverpool's victory over Red Bull Salzburg must be paid expensively. One of the Reds players, Mohamed Salah suffered an injury, after which UEFA also imposed fines on the Reds for the act of supporters.
UEFA collected more than 8,600 pounds or more than 100 million rupiahs because the audience entered the field. Shortly after the match was over, a group of spectators broke through the edge of the billboard advertising board.
Earlier at the beginning of the second half, a spectator also broke into the field not far from Andy Robertson's position. However, the match supervisor managed to issue it well.
In fact, Liverpool is not the only team to be fined in their most recent Champions League match. Manchester City was fined 13,000 pounds for the throwing carried out by unscrupulous supporters against Dynamo Zagreb. Zagreb also has to pay a fine, four thousand more expensive because of the same thing.
Ajax was also made dizzy because of his supporters when he visited the Valencia headquarters. De Godenzonen is now required to pay more than 58 thousand pounds due to the destruction of several facilities and infrastructure at Mestalla.
Borussia Dortmund must pay a fine of 30 thousand pounds for several violations. Among them for lighting fireworks, and also throwing foreign objects into the field.