Tuesday, 19 May 2020
31-year-old Sevilla Player 'Sells Himself' to be Recruited by AC Milan
By db-admin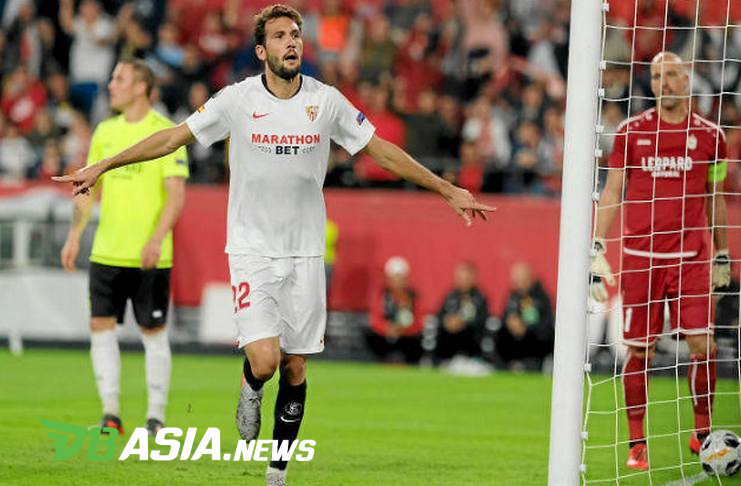 DBasia.news – The 31-year-old Argentine midfielder who defended Sevilla, Franco Vazquez said he really wanted to be able to defend AC Milan. Openly, Vazquez called Milan his dream as a footballer.
"AC Milan always makes me interested. I have always dreamed of being able to play there. I grew up watching Milan on the screen, "Vazquez said as quoted by Football Espana on Monday (5/18/2020).
"They are the best team in the Italian League and the world. They were my favorite team in Europe when I was young," added Vazquez.
He also mentioned that one of the AC Milan players who was very inspiring for his career was Kaka. The Brazilian is considered Vazquez is the best player.
"I really like Kaka. He is one of the best players in his position. I certainly hope to be a career like Kaka in Milan."
The player whose full name is Franco Damián Vázquez himself does have Italian blood from his mother. He even had time to defend the Italian national team in 2015. He also defended the Italian team, Palermo in the 2012 to 2016 season.
"I really enjoyed playing in Italy, but now I have a clear idea to still be able to play at the highest level in Europe," he said.
Before the corona pandemic struck, Vazquez was widely reported to be recruited by Lazio. However, this was nevertheless due to the corona pandemic.
"There is nothing with Lazio at the moment. Pandemic stop everything, including the transfer market. All is stuck and we will only be able to see the future like what," close the 31-year midfielder.