Tuesday, 28 March 2023
Sergio Aguero Supports Barcelona to Return Lionel Messi
By db-admin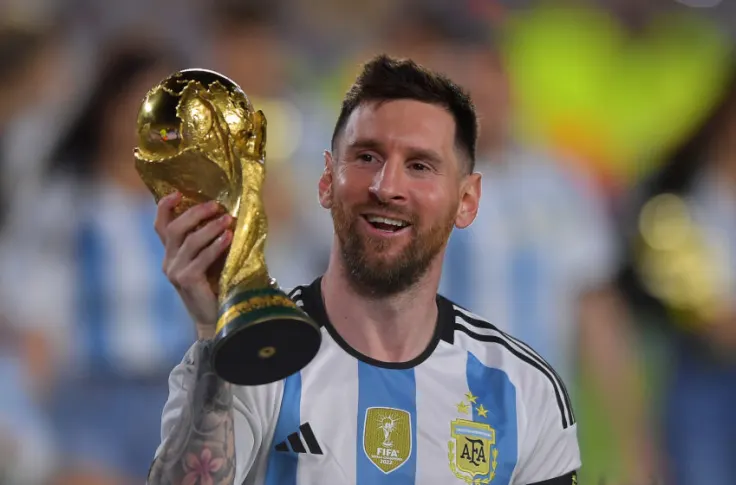 DBasia.news – Barcelona have again received support to repatriate Lionel Messi. This time it was from Sergio Aguero.
As is known, Barcelona have a dream to repatriate Messi next summer. This ambition has been conveyed repeatedly by the club president, Joan Laporta.
Initially this ambition was considered impossible to be realized. Barcelona's struggling financial crisis is the cause.
It is predicted that Barcelona will not be able to register Messi as it collided with LaLiga's financial fair play regulations. A similar problem was the main reason for La Pulga leaving in 2021.
But Barcelona are starting to get wind to repatriate Messi. That was after Paris Saint-Germain (PSG) thought twice about extending the Argentine superstar's contract after failing in the Champions League.
Aguero believes that now is the right time for Barcelona to bring Messi back. He thinks that this is possible.
"I think Leo Messi should retire at Barca. This is his home and he should finish his career here," said Aguero while attending an event organized by Kings League Infojobs.
"My feeling is there is a 50% chance he will return to Barcelona. I think Laporta should try and bring Leo Messi back."
Aguero did mention Laporta as the key to this transfer saga. The Barcelona president must be able to make an appealing offer to Messi.
Barcelona must at least let go of a number of high-paying stars to make this transfer happen. Massive pay cuts have also boosted their chances.
On the other hand, Laporta had to struggle to persuade Messi to make financial sacrifices. The 35-year-old player must accept a lower salary to return to Barcelona.
"If Laporta takes a step and starts contacting him, I think Messi's return is imminent," concluded Aguero.