Saturday, 28 March 2020
4 Le Havre Academy Player
By db-admin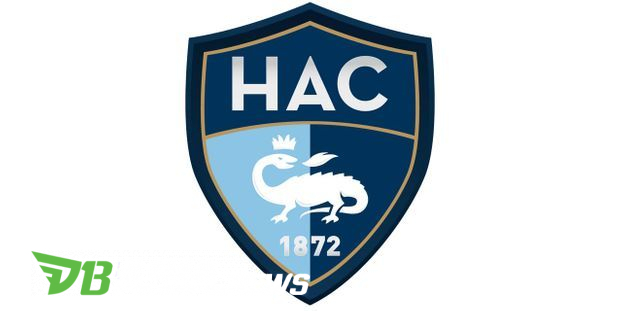 DBasia.news –  There are many clubs in Europe that are famous for having the ability to make star players. However, one of the most often overlooked is Le Havre – a club that has only collected one title, the French League Cup.
The French club now plays in Ligue 2. However, this condition does not erase the fact that Le Havre has a slick track record of orbiting its players.
One of the most famous is Paul Pogba. Although only 27 years old, Pogba already has a series of achievements.
Paul Pogba joined Le H.A.C in 2007. Although only one season there, it was a good "selling yourself" place for Pogba.
Paul Pogba finally headed to Manchester United in early 2009. Now, the former Juventus has become one of the best midfielders in Europe.
Besides Pogba, Le Havre still has a number of academy players who has a bright future. Here are four of them:
Lassana Diarra
With a posture that is not ideal, Lassana Diarra struggled to achieve a chance early in his career. However, Le Havre gave the player confidence in the 2003-2004 season.
With a regular appearance and the right position, Diarra has experienced a rapid career development. He then headed for Chelsea under Jose Mourinho's era.
Diarra needs a few moments to prove himself on a bigger stage. He moved to Real Madrid after a neat appearance in Marseille.
In the end, Diarra spent his time in Paris Saint-Germain. He then retired in 2019.
Dimitri Payet
Dimitri Payet's reputation skyrocketed after undergoing a brilliant debut in the Premier League with West Ham United. He flourished with the French national team at the 2016 European Cup.
Long before that, Dimitri Payet left the island of Reunion to Le Havre in 1997. After appearing promising, he began to be glimpsed by FC Nantes.
At this time, Payet returned to France by joining Marseille. The 32-year old player packed 12 goals plus six assists in 27 matches.
Riyad Mahrez
In fact, Riyad Mahrez's record with Le Havre's academy were not too bright. However, Le Havre was the road to Leicester City to orbit his name.
Riyad Mahrez was chosen as the best player of the Premier League after bringing the Foxes to win the title in 2016. Now, the Algerian footballer took a big step by joining Manchester City. So far, Mahrez has scored 21 goals.
Benjamin Mendy
Benjamin Mendy is another player who has had a career at Le Havre and Marseille. Mendy made many neat appearances before heading to the South Coast of France.
Benjami Mendy is still 25 years old, but has made more than 100 league appearances for Marseille. His appearance contributed to the decision of AS Monaco to spend 10 million pounds to bring him in 2016.
That amount increased rapidly as Manchester City poured 52 million pounds to obtain Mendy's service in 2017.
Now, Mendy has achieved success by winning the Premier League and the 2018 World Cup with Les Bleus.