Thursday, 4 August 2022
5 Interesting Facts about Jules Kounde
By db-admin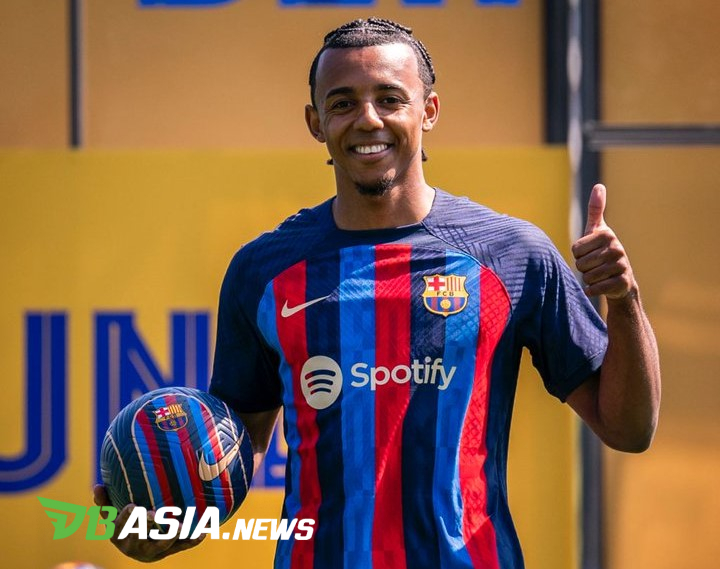 DBasia.news – Jules Kunde is a new player at FC Barcelona. The French player has indeed become one of the most promising defenders in the world and has successfully become a core player for the French national team.
With his physical strength and quality on the ball, he meets the criteria of a centre-back in Barca's system of play, plus he can also play in right-back.
During his time at Sevilla FC, the club he has played for since the 2019-20 season, Kounde has not gone unnoticed, establishing himself as one of the best defenders today, for the future in LaLiga. Here are five things you probably didn't know about Jules Kunde:
Too late to develop
Kounde, who is currently touted as one of the best defenders in the world, is not always seeded to be the best. It wasn't until 2013 at the age of 13 that he began to attract attention in the youth team of French club Girondins de Bordeaux.
However, his introverted personality prevents him from standing out, despite his talents. However, his talent began to be recognized in 2015 when he was called up to the first team, even though he was not yet 18 years old.
A full-back who became a centre-back
Early in his career as a professional player, Kounde played as a right-back. At 1.78 meters tall, he is not considered ideal as a centre-back.
However, due to a storm of injuries, Bordeaux coach at the time, Gustavo Poyet, asked him to play as a central defender. His performances as a central defender were enough to establish him as the great player he is today.
Kounde-Tchouameni: From friend to foe
There is an interesting story involving two players in two of the most talked about transfers in the summer market. Jules Kounde and Aurelien Tchouameni met in the Bordeaux youth team, and they have since become close friends to this day.
They became inseparable friends, they even spent holidays together, and Tchouameni even became an ambassador for Kounde's clothing brand. Now, even though they play together in the French national team, they will face each other in El Clasico.
Kanoute supports Kunde in using the number 12 jersey at Sevilla
Frederic Kanoute is a legend at Sevilla FC. The Mali striker will always be remembered by Sevilla FC fans for his goals which were instrumental in winning several titles.
His number 12 jersey was sacred in Seville, and it was Jules Kunde who wore the number 12 jersey throughout his time there. "Even though he plays as a defender, the number 12 jersey is in the right player," Kanoute said on his Twitter account.
A big fan of the NBA and Iverson
Kounde is a huge basketball fan. During the holidays, he took the opportunity to travel to the United States to enjoy live NBA games, and even showed off his basketball skills on his social media.
In an interview with Sevilla, Kunde revealed one player he admires above all else. "I have a role model that I usually look up to. Who is my favorite player? Allen Iverson," he answered when asked about his unique hairstyle.