Monday, 20 June 2022
5 players who had to quit this summer to save their career
By db-admin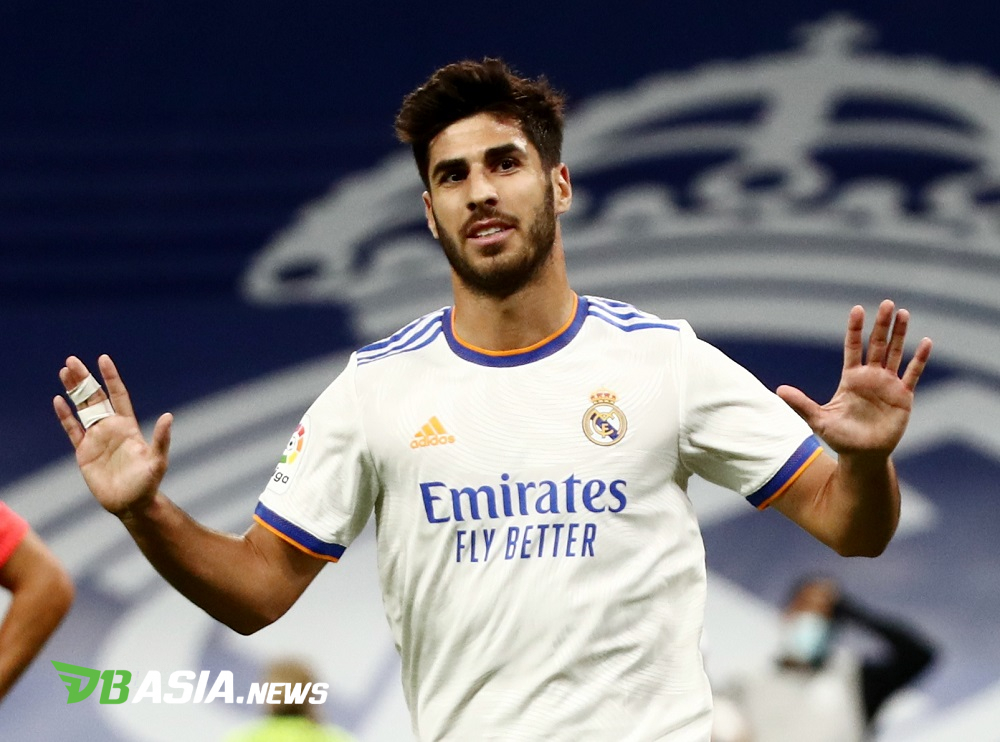 DBasia.news – Life must go on even if it doesn't go according to plan and there are decisions that must be made immediately. This is also the case for some footballers.
Some players have had less luck than others. They are struggling to show off at their club at this time. The reasons are various. Starting from a low playing opportunity or injury.
If that's the case, the choice to change clubs can't be ignored. That is one way to continue to shine.
Here are five players who need to leave this summer to save their careers:
Marco Asensio
After the departure of Cristiano Ronaldo in 2018, Marco Asensio is expected to be the next pedestal for Real Madrid. However, it's all just hope. Despite having played more than 2,000 minutes in the last two seasons, Asensio is not Madrid's main player.
Truthfully, Asensio's abilities weren't bad. He has scored 12 goals and 2 assists this season. However, it is not an easy matter to penetrate the Madrid first team.
At only 26 years old, Asensio has plenty of opportunities to shine elsewhere. Reportedly, Manchester United and Juventus are two of the teams that are ready to accommodate the Spaniard.
Clement Lenglet
Clement Lenglet joined from Sevilla to Barcelona in the summer of 2018. The French player is considered to have good prospects with Los Cules.
Lenglet became a mainstay under Ernesto Valverde and Ronald Koeman. However, it happened only in the first two seasons.
Since the arrival of Xavi, his opportunity to play has changed drastically. He only appeared in 814 minutes in LaLiga last season. Lenglet's position is believed to be increasingly tough for Barca manage to bring in a new defender this summer.
So, to return to playing Lenglet requires a team that has a lot of room for him. Leaving is an option that needs to be studied by the defender.
Tanguy Ndombele
Tottenham Hotspur had full confidence when they brought in Tanguy Ndombele at an exorbitant price. However, what happened next was far from expectations.
Tanguy Ndombele is reportedly undisciplined which makes it difficult for him to develop. In addition, the dismissal of Mauricio Pochettino three months after his arrival also made the situation even more complicated.
The current coach of The Lilywhites, Antonio Conte, reportedly did not include Tanguy Ndombele in his plans. The issue is, Tottenham are interested in releasing Ndombele again this summer.
If so, Tanguy Ndombele needs to take this opportunity. With his young age, Ndombele has many opportunities to return to the highest level of play. Moreover, he is skilled in the ability to pass opponents and is fast when making transitions.
Luka Jovic
The opportunities that Real Madrid have given to Luka Jovic is major. However, the Serbian striker still hasn't appeared like he did when he defended Eintracht Frankfurt.
Luka Jovic appeared to have difficulty to bear the burden as Madrid's goal machine. The striker seemed to have lost his touch in scoring goals. He also did not contribute much when Madrid were pressing.
In addition, Jovic's rival is Karim Benzema. The French national team striker is elevating even though his age also continues to grow. As a result, Carlo Ancelotti prefers Benzema.
Reportedly, Luka Jovic has received an offer on loan to Fiorentina. The striker could take the offer to restore his confidence and sharpness. That way, Jovic will come to Madrid in a more combat-ready condition.
Aaron Wan-Bissaka
The arrival of Erik ten Hag to Manchester United could be disastrous for Aaron Wan-Bissaka as Ten Hag reportedly has other options in the defender sector.
The Dutch coach is reportedly more inclined to choose Diogo Dalot. In addition, he also asked the management of Man United to bring in Jurien Timber.
Therefore, Aaron Wan-Bissaka needed to think of a way to save his career. One of them is to change clubs.
In the past, Wan-Bissaka was known as one of the best full-backs in England. He has more instinct in assisting the attack. In addition, his tackles are often considered clean in the eyes of the referee. Reportedly, Crystal Palace are ready to accommodate Wan-Bissaka.