Thursday, 24 November 2022
A parakeet predicts the journey of the Japanese National Team in Group E
By db-admin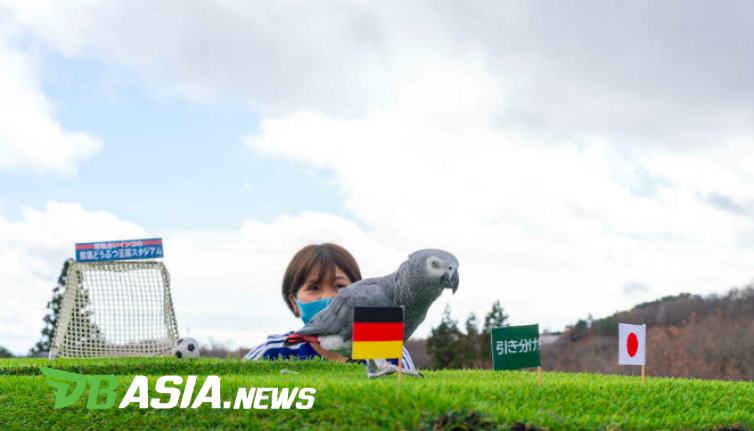 DBasia.news – Olivia the parakeet's prediction is that the Japanese national team will obtain two defeats and will achieve one win in the Group E qualifier for the 2022 World Cup.
As reported by Nikkan Sports, Olivia predicts Japan's progress on Monday (21/11). The 17-year-old bird is a resident of the Nasu Animal Kingdom zoo in Nasu District, Tochigi.
Olivia has been fortune telling for eight years. At the 2015 Women's World Cup in Canada and the 2016 Rio de Janeiro Olympics, this parakeet was called "God's Beak" for its incredible accuracy.
Olivia predicted the match between Germany and Japan first. Three flags were displayed: Germany, green for a draw, and Japan.
Olivia chose the German flag to bring to the zoo keepers. This means that Japan would lose.
As for Japan's match against Costa Rica, the bird is said to have hesitated before holding the Japanese flag in its beak. It then predicted the victory of Spain over Japan.
According to the schedule, the Japanese national team will first face Germany at the Khalifa International Stadium on Wednesday (23/11). Then against Costa Rica on November 27 and Spain in December 1.