Saturday, 20 February 2021
AC Milan must face victory fasting for the first time this season
By db-admin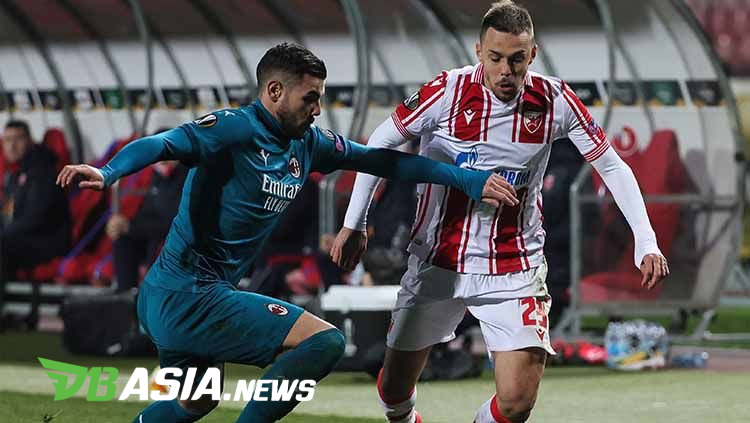 DBasia.news –   AC Milan was only able to draw 2-2 when they visited Red Star Belgrade in the first leg of the 2020-2021 Europa League last 32.  The result made the Rossoneri fast for two successive victories for the first time this season.
Milan did have a brilliant start at the start of this season. The city rivals Inter Milan had become the only team unbeaten in the domestic league.
This brilliant performance made Zlatan Ibrahimovic and his friends dominate the top of the Serie A standings and qualify from the Europa League group phase. But the situation has changed 180 degrees in the past week.
The defeat against Spezia made Milan lose the top of the Serie A standings. Now, a draw at home to Red Star could threaten the chances of Stefano Pioli's team to advance to the next phase.
Milan were indeed able to score two away goals in that match
took place at the Rajko Mitic Stadium, Friday (19/2) in the morning WIB. But they should be able to win because they took the lead twice and the opposing team played with ten players for about 15 minutes.
Milan did have the upper hand after Milan Rodic received a second yellow card in the 77th minute. At that time the position was still 2-1 for the visitors.
Ironically, Milan had to concede in injury time through Milan Pavkov's header using a corner kick scheme. The victory that was in sight just vanished.
"We returned home without the win we should have had, because we couldn't lock it down. It was the right approach and we did enough to bring home the win, but we didn't make the most of the situation," Pioli told Sky Sport Italy.
Pioli is of course worried about the decline in performance Milan has experienced in the last two matches. He admitted that his team was running low on gas.
"It's important to look at the whole situation. There were periods where we had a lot of injuries, so the same players are always there and are tired now, "he added.
"We have to get everyone back in shape. I don't think that's the case today, because we didn't win because we didn't have the character to score the third goal. "
This situation is not a good capital for Milan to rise. Moreover, they will fight for the top status of the Serie A standings against Inter Milan at the weekend.