Wednesday, 9 October 2019
After leaving Arsenal, Arsene Wenger admits to rejecting other Premier League Club Offers
By db-admin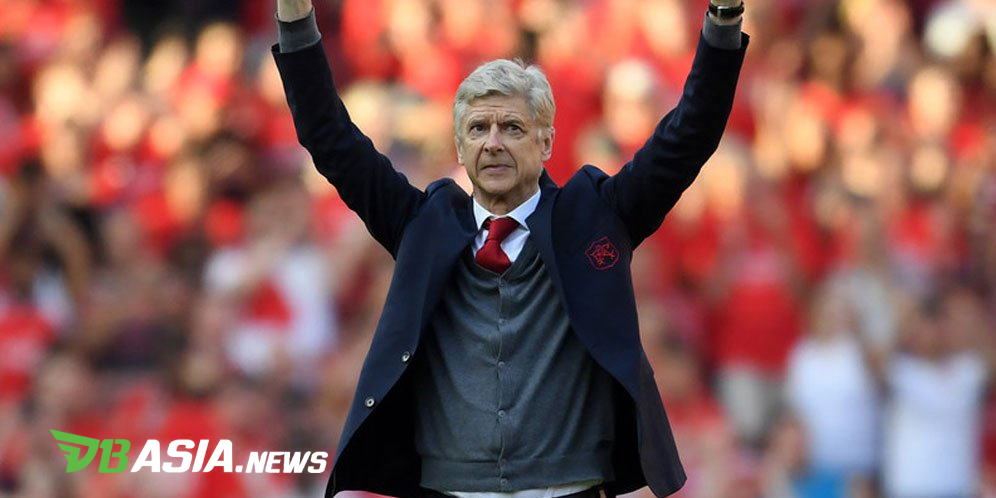 DBasia.news –  The success of Arsene Wenger to coach Arsenal for 22 years made him strongly associated with the club with the nickname of the Gunners. Wenger, who just left Arsenal at the end of the 2017-2018 season, claimed he had never rejected a Premier League club.
With that duration, it's no wonder that Arsene Wenger is very identical to Arsenal. However, there are still clubs that are interested in recruiting him.
"I am an Arsenal player and after that, I am a professional. I did not stop working," Arsene Wenger said as reported by Sky Sports.
"I decided to quit the Premier League because I was too closely associated with Arsenal. I had the opportunity to work in England, but refused."
Nevertheless, Wenger did not want to reveal which club was interested. "I don't want to tell you the interested clubs. Because there are people who are responsible and that's not fair to them," Wenger said.
Previously, Arsene Wenger was reportedly included as one of the fans of Ole Gunnar Solskjaer at Manchester United. Wenger claimed to welcome the Red Devils offer with an open offer.
"Manchester United is a dream job for every manager. At least, for managers who have courage and confidence," said Wenger when becoming a commentator as reported by FourFourTwo.
"As I said, Manchester United is a dream job for any coach. I am confident and have courage. Apart from that you are right, I have an idea," said Wenger.