Thursday, 23 December 2021
Liverpool Duo Compete for 2021/22 Premier League Golden Boot
By db-admin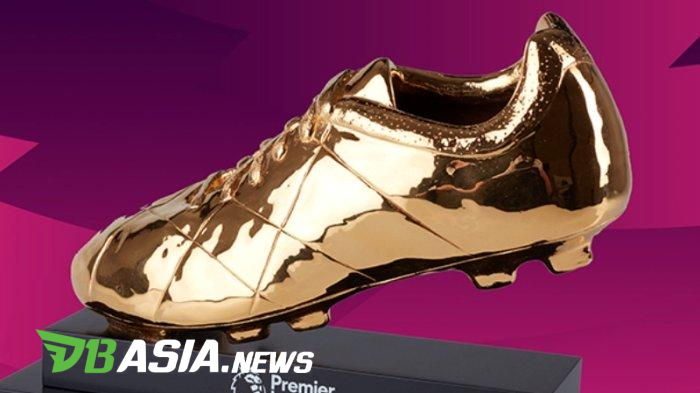 DBasia.news – The competition for the Premier League title in 2021-2022 has again narrowed to the two teams that have competed over the last few seasons, Manchester City and Liverpool. Chelsea became the dark horse of competition.
In the midst of the ferocity of the corona virus variant, Omicron in England, the Premier League will continue until the end of 2021. Man City and Liverpool are in the top two of the 18 weeks that have taken place.
The Citizens collected 44 points from 18 matches, followed by Liverpool (41 points), Chelsea (38 points), and Arsenal (32 points). The competition for the Premier League title was once again contested by the two teams.
However, the race for the top four, aka the Champions League zone, continues to heat up. City, Liverpool and Chelsea have the opportunity to stay in it until the end of the season. But for Chelsea and Arsenal will not be easy to maintain.
West Ham United, Manchester United, and Tottenham Hotspur are also still hunting for it. Moreover, Man United and Tottenham still have several matches postponed due to the corona virus.
Premier League Golden Boot Battle
One other exciting competition also occurs in the struggle for top scorer status in the Premier League aka the Golden Shoe. Last season the winner was Tottenham striker Harry Kane who scored 23 goals.
Kane ahead of Mohamed Salah (22 goals), Bruno Fernandes (18 goals), Patrick Bamford (17 goals) and Son Heung-min (17 goals). Different from last season, Kane's performance has been sluggish this season after failing to bring England to the 2020 European Cup. So how is the competition this season?
As of 21 December 2021 the Liverpool duo dominate the top two rankings. Mo Salah with 15 goals was followed by his Portuguese team mate Diogo Jota with 10. In third place is Leicester City striker Jamie Vardy with nine goals.
Below Vardy to rank fifth are Raphinha (eight goals), Emmanuel Dennis and Cristiano Ronaldo (seven goals). Given Liverpool's slick performance and their front line, Mo Salah and Jota's rivalry can be maintained fiercely until the end of the season.
However, in January 2022 Mo Salah will play for the Egyptian national team in the 2021 Africa Cup of Nations. That could affect his goal tally with Liverpool and the potential for Jota or Vardy to overtake his goal tally.
Here are the top 10 players in the race for the Premier League Golden Boot 2021-2022:
1. Mo Salah: 15 goals from 1,603 minutes played
2. Diogo Jota: 10 goals from 1,221 minutes played
3. Jamie Vardy: nine goals from 1,231 minutes played
4. Raphinha: eight goals from 1,351 minutes played
5. Mason Mount: seven goals in 976 minutes played
6. Cristiano Ronaldo: seven goals in 1,028 minutes played
7. Emmanuel Dennis: seven goals from 1,173 minutes played
8. Emile Smith Rowe: seven goals from 1,178 minutes played
9. Son Heung-min: seven goals from 1,232 minutes played
10. Bernardo Silva: seven goals from 1,434 minutes played