Friday, 14 January 2022
Allegri's rage, calls the devil after Juve's defeat
By db-admin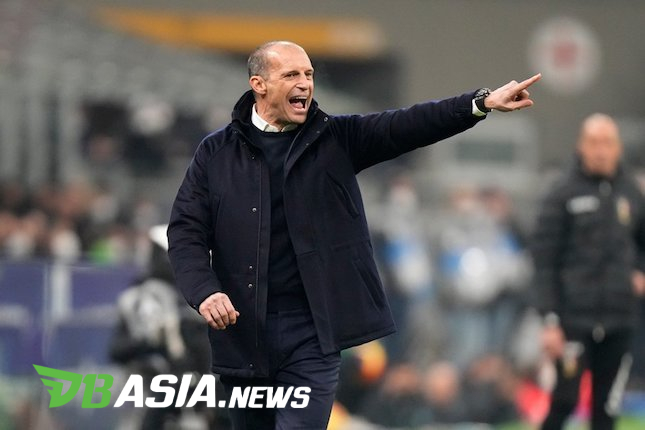 DBasia.news – Juventus coach Massimiliano Allegri was furious over the defeat of his team, Juventus to Inter Milan in the Italian Super Cup final.
The duel between Juventus and Inter at the Giuseppe Meazza, Thursday (13/1) morning, was indeed dramatic. The Nerazzurri closed the game with a 3-2 win with a goal in the last seconds.
Juventus actually started the game well. After holding back Inter's onslaught, the Bianconeri were able to steal a goal through Weston McKennie's header in the 25th minute.
This moment certainly affected the mentality of the Inter players. Simone Inzaghi's team is starting to come under pressure.
But Inter were able to equalize 10 minutes later through Lautaro Martinez's penalty. The referee pointed to the spot after considering Mattia De Sciglio violated Edin Dzeko in the forbidden box.
The score was 1-1 and then lasted until normal time ended. The match was forced to go into extra time to determine the champion.
Inter, dominated the game. But Juventus' tight defense made it difficult for them to score goals.
The game appeared like it will continue to a penalty shootout as until the end of the second half of extra time, the scoreboard has not changed. But Alexis Sanchez made it challenging fot Juventus in injury time.
Starting from Alex Sandro's mistake in anticipating Federico Dimarco's cross, the ball was able to be controlled by Sanchez and broke into Mattia Perin's goal.
"It's a real game, a good test for us to see where we are. Unfortunately, football sometimes feels like it was created by the Devil," Allegri told Sport Mediaset.
"We made a naive mistake five seconds to the end of the game. But we played against the strongest team in Italy at the moment and had a few chances and created very few chances for Inter."
Juventus did show a surprising appearance in this match. The Old Lady was initially predicted to be easily beaten by Inter who were in top form.
But the prediction was not proven. With a great fighting spirit, Juventus was able to keep up with Inter's game.
Allegri himself tried to see the positive side of this defeat. Juventus are at least able to compete with the level of Inter who are currently leading the Serie A standings even without a number of key players.
"We need to look at the positive side, the team is improving, especially physically. It was a one-off game and it didn't go the way we wanted, so now we are focused on the league."
"I congratulate the players on their performance. When you lose a game like this, especially because of the trophy and 5 seconds to the end and have to watch the opponent celebrate, it hurts."