Tuesday, 20 September 2022
Ancelotti's good and bad records against Atletico Madrid
By db-admin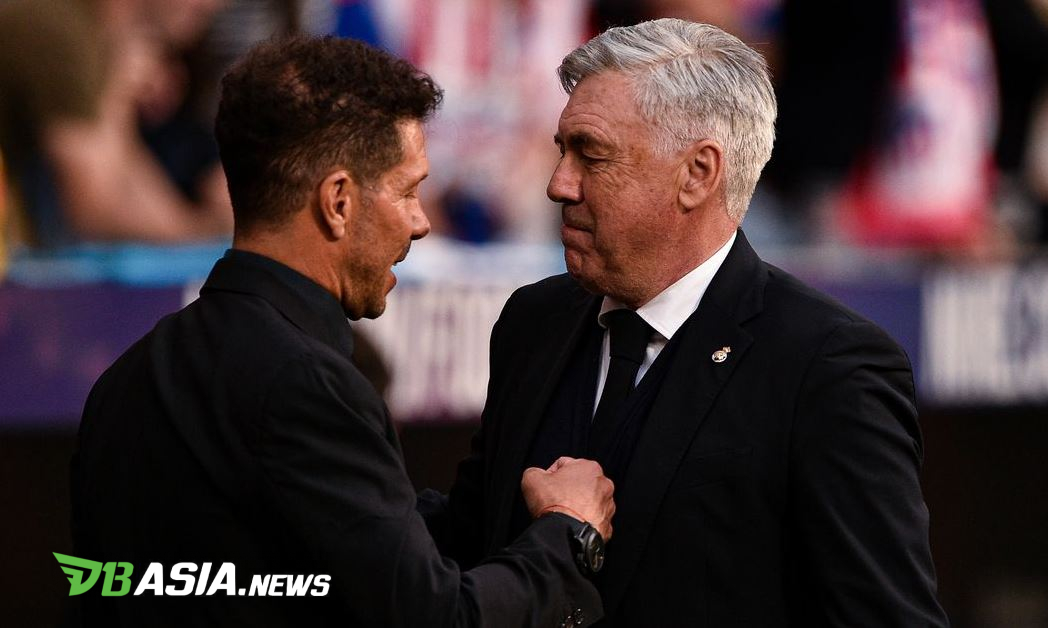 DBasia.news – The Madrid derby when Atletico Madrid went up against Real Madrid will be played at the Wanda Metropolitano. That match will mark Carlo Ancelotti's 20th meeting with Los Colchoneros.
As an experienced coach (63 years old), Ancelotti has met many clubs in his coaching career which he has practiced since 1992. Like Atletico, especially Ancelotti, coached Madrid for two periods (first in 2013-2015).
Not to mention when Ancelotti coached other clubs and met Atletico in European club tournaments. Ancelotti will try to maintain a 100 per cent winning record for Madrid, who have won eight games in a row in all competitions.
The reigning LaLiga and Champions League champions have won the European Super Cup, sweeping five LaLiga games with a win, as well as wins in two Champions League group matches. That's a big capital Madrid against Atletico.
However, Atletico is not an easy opponent to beat. Ancelotti knows this well as from the statistics published by Sportsmole, Ancelotti has met Atletico 19 times with bitter-sweet stories.
Of the 19 meetings, 7 ended in wins, 5 draws and 7 defeats. A balanced record of wins and losses.
The first meeting against Atletico occurred in the 2009-2010 Champions League when Ancelotti coached Chelsea. The Blues won 4-0 at Stamford Bridge and only then drew 2-2 in Spain.
Even Ancelotti's first Madrid derby ended bitterly with a 0-1 defeat in September 2013. But after that in the Champions League Madrid won 4-1 in the final against Atletico.
Apart from Chelsea and Madrid, Ancelotti also met Atletico twice when he was coaching Bayern Munich. Bayern lost 0-1 to Atletico in the 2016-17 Champions League, before turning to a 1-0 win in Munich.
Atletico have also been a scourge for Ancelotti when they won 3 consecutive Madrid Derby in August 2014 and January 2015 in the Spanish Super Cup, LaLiga and Copa del Rey.
At the moment Madrid are in good momentum and above Atletico in the LaLiga standings, but judging by Ancelotti's record, surprises would most likely happen.